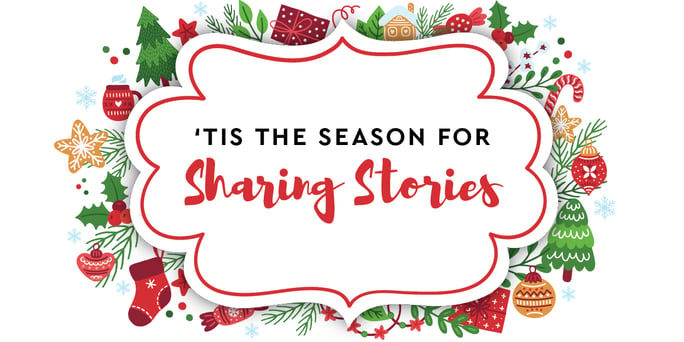 There's something special about finding a book under the tree. The stories we share with the kids in our lives have the opportunity to teach them important values like kindness and generosity, and can influence them for many years. We've created three gift guides to help you search for the perfect book for each of the book lovers in your life.
Books for the Littlest Among Us
To help you get started on your shopping list, we are offering free shipping and 20% off all purchases through Christmas. Use the code BBHOLIDAY20 at check-out.
Our Top Holiday Picks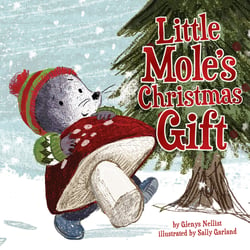 Glenys Nellist
It was going to be the best Christmas ever because Little Mole had found the perfect gift for Mama: the biggest mushroom he had ever seen. But on his way home, Little Mole encounters other woodland friends in need. Though it pains him to do so, Little Mole shares pieces of his mushroom with each friend he meets until there's not much left. Little Mole fears Christmas is ruined, but ultimately, he discovers that his gift was bigger than he ever imagined.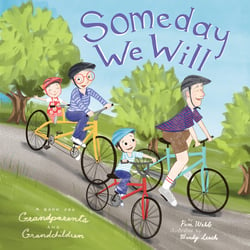 The relationship between a grandparent and a grandchild is often a special one. And right now, physical distancing might mean staying away from people you love, which is especially difficult as we prepare for the holidays. Someday We Will is the perfect gift for grandparents and grandchildren who look at the calendar with impatience and longing for the next fun-filled time with their loved ones.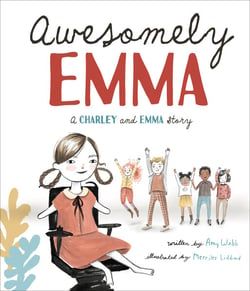 Emma has limb differences, but different isn't bad, sad, or strange. It's just different! But when she faces some accessibility problems at the local art museum and troubles with her friend Charley, Emma has to call upon her sense of inner awesome to stand up for herself and teach everyone a lesson about the power of feeling awesome in your own skin. Help kids celebrate differences with Awesomely Emma, the follow-up to our best-selling title, When Charley Met Emma.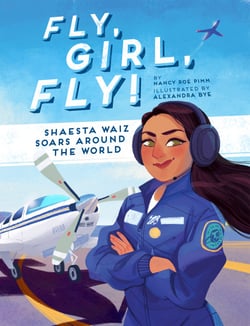 Fly, Girl, Fly!: Sheasta Waiz Soars around the World
Shaesta Waiz, a refugee from Afghanistan, dreamed of doing great things. But she had some obstacles to overcome first: leave a refugee camp, make a new life in America, be the first in her family to go to college, and overcome her fear of flying. At the age of thirty, Shaesta was the youngest woman and the first from Afghanistan to circumnavigate the globe by herself in a single-engine aircraft. Fly, Girl, Fly! tells her incredible story and encourages all kids, especially young girls, to pursue their dreams and follow their heart.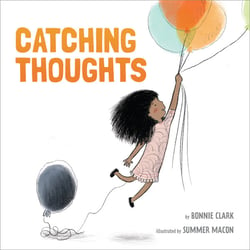 Have you ever had an unwelcome thought that you just couldn't lose, no matter how hard you tried to push it away? Most of us would say yes—and many of our kids would too. For every child who has been weighed down by sadness or anxiety, Catching Thoughts teaches kids how to acknowledge unwanted thoughts, show them compassion, then actively let them go. Through this delightful story, children learn how to practice mindfulness, focusing on thoughts that bring beauty, joy, and calm into their lives.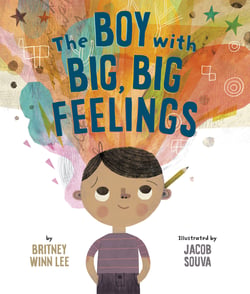 The Boy with Big, Big Feelings
Britney Winn Lee
Meet a boy with feelings so big that they glow from his cheeks, spill out of his eyes, and jump up and down on his chest. When a loud truck drives by, he cries. When he hears a joke, he bursts with joy. When his loved ones are having a hard day, he feels their emotions as if they were his own. The boy tries to cope by stuffing down his feelings, but with a little help and artistic inspiration, the boy realizes his feelings are something to be celebrated.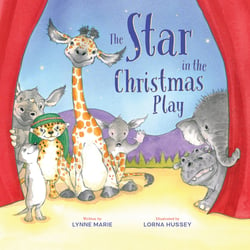 The Star in the Christmas Play
All of the savanna animals are excited to audition for the school Christmas Play, except Raffi the giraffe. He's too tall to play baby Jesus, or Joseph, or even a manger animal. He feels discouraged, until he realizes that he's just the right size to play a very important part. This endearing Christmas tale is perfect for kids who are still learning to feel comfortable in their own skin.
To browse all of our books and resources, visit beamingbooks.com.