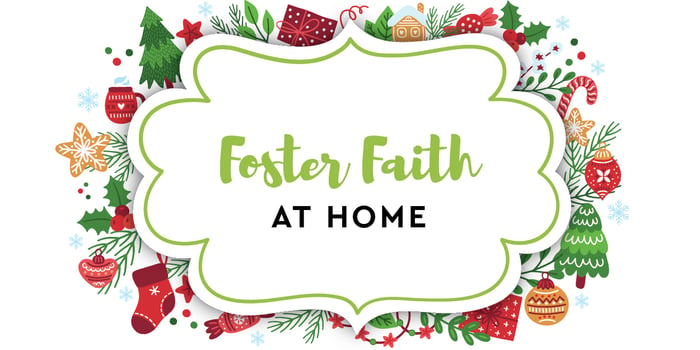 It's been a difficult year for all of us, including our children. In challenging times, faith can be a source of comfort. Below are books and resources that will help kids grow in their faith—a gift kids will carry with them long after the holidays are over.
We are offering free shipping and 20% off all purchases through Christmas. Use the code BBHOLIDAY20 at check-out.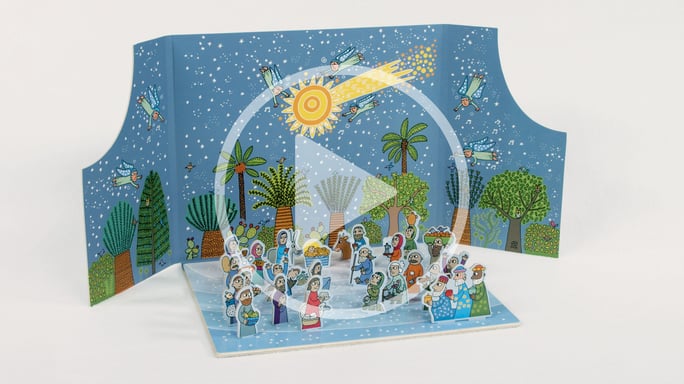 The Birth of Jesus Advent Calendar and Nativity Scene
In this fun and meaningful Advent calendar, each day reveals a different figure that can be placed in the scene, from shepherds and animals to Mary, Joseph, and baby Jesus. A bonus figure on December 26 keeps the holiday celebration going, and continues the story beyond the day of Jesus's birth. Perfect for the whole family to use together, The Birth of Jesus Advent Calendar is designed to be reusable so you and your kids can keep enjoying it for years to come.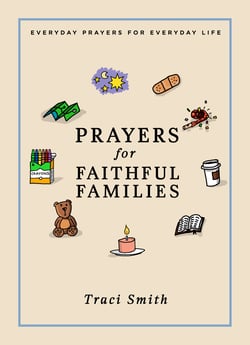 Traci Smith
Life is busy, and finding time to gather and pray as a family can be a challenge. Prayers for Faithful Families equips busy parents with simple prayers written in ordinary language, for a wide variety of occasions from everyday moments like mealtime and bedtime to milestones such as the first day of school, the death of a pet, or welcoming a new baby. These short, but meaningful, prayers turn ordinary and extraordinary moments into opportunities to teach children that God is with them through all of life's joys and challenges.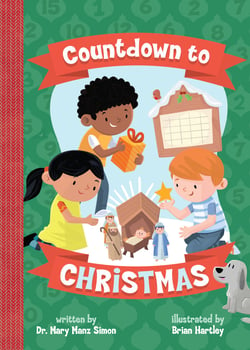 Dr. Mary Manz Simon
This Christmas board book transforms the weeks leading up to December 25 into a fun-filled celebration of Jesus's birth for the whole family. With activities and opportunities for reflection for children and families, Countdown to Christmas focuses these weeks of excitement and anticipation on the true significance of Christmas. Daily prayers and Bible verses help young children think about the meaning of Jesus's birth as they wait for the big day.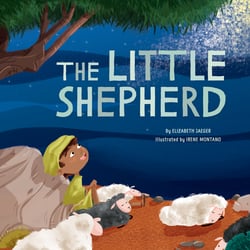 When a little shepherd boy is awakened by the brightness of angels one night, he is delighted to learn that a baby has come to save the world. In this gentle Christmas story told from the perspective of a young shepherd, children will be immersed in the wonder and joy of Jesus's birth. The exuberance of the little shepherd will inspire young children to go and tell the story of this special baby and the love God showed that night.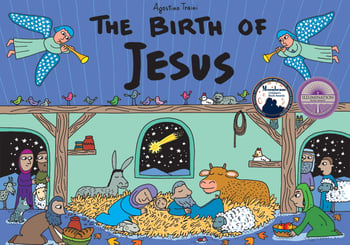 The Birth of Jesus: A Christmas Pop-Up
This beautiful retelling of Jesus's birth in a stable captures the awe and wonder of the biblical Christmas story with incredible artwork from world-renowned illustrator and paper engineer Agostino Traini. Each page of the story comes to life with charming illustrations and intricate pop-ups, from the angel's visit to Mary to the moment she lays baby Jesus in the manger. The timeless Christmas story, now in pop-up form, is a perfect keepsake to read with young children and revisit for years to come.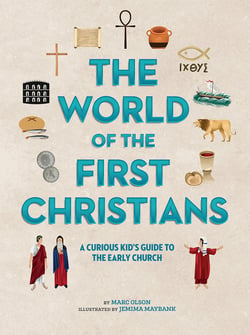 The World of the First Christians
The life and teachings of Jesus changed the world forever—but what happened after the events of the Gospels? The World of the First Christians includes colorful illustrations, charts, graphs, maps, and other infographics that will keep kids' attention for hours.
Also available are the first two books in the series: The World Jesus Knew and The World of the Old Testament.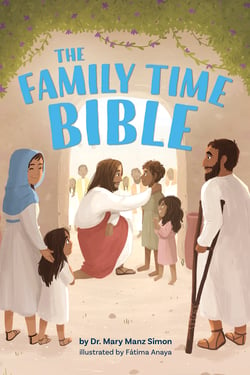 Whether you have five minutes or twenty, this story Bible offers captivating stories from the Old and New Testaments that the whole family can enjoy together. The Family Time Bible serves as a children's Bible and a family devotional, and offers a mix of Bible stories, key verses, and prayer starters.
Click here to view all of our 2020 holiday gift guides.
To browse all of our books and resources, visit beamingbooks.com.