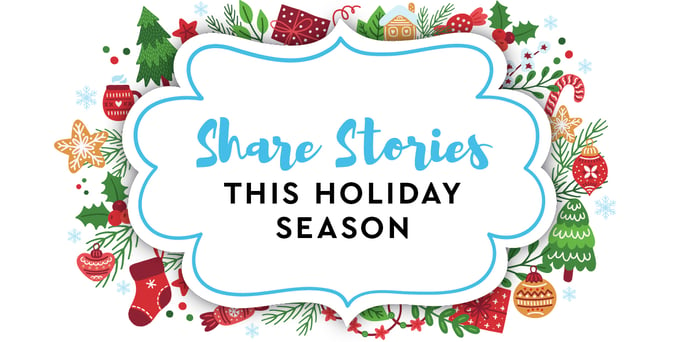 For most of us, the holidays are going to look a bit different this year. In difficult times, books can be a source of comfort and normalcy. Below are books and resources to help you and your kids celebrate the joy of the holiday season, even if your celebrations are different than normal.
We are offering free shipping and 20% off all purchases through Christmas. Use the code BBHOLIDAY20 at check-out.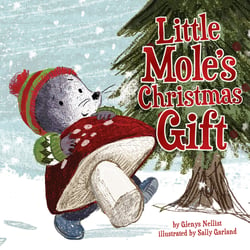 Glenys Nellist
It was going to be the best Christmas ever because Little Mole had found the perfect gift for Mama: the biggest mushroom he had ever seen. But on his way home, Little Mole encounters other woodland friends in need. Though it pains him to do so, Little Mole shares pieces of his mushroom with each friend he meets until there's not much left. Little Mole fears Christmas is ruined, but ultimately, he discovers that his gift was bigger than he ever imagined.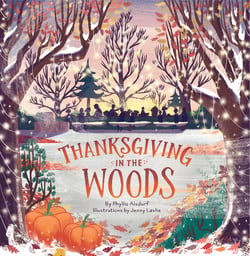 Thanksgiving in the Woods is based on the true story of a family in Upstate New York who has hosted an outdoor Thanksgiving feast in the woods on their farm for over twenty years. Everyone brings something to share, and the day becomes a long celebration of family, faith, and friendship. This lyrical picture book includes warm illustrations of people gathered around bonfires and long tables adorned with candles and food, singing songs and sharing laughter.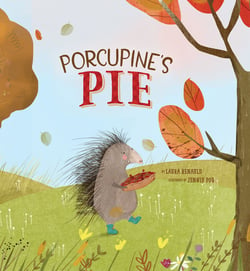 Porcupine can't wait to celebrate Fall Feast with her friends! But when each of her friends is missing an ingredient to cook their special dish, the whole group learns a valuable lesson about the power of generosity. Porcupine's Pie is a cozy fall classic that will inspire all kids to live generously. A recipe for "Friendship Pie" can be found at the end of the book—and it's delicious!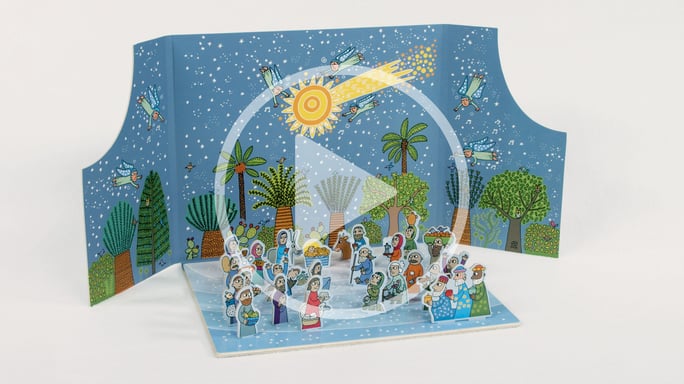 The Birth of Jesus Advent Calendar and Nativity Scene
In this fun and meaningful Advent calendar, each day reveals a different figure that can be placed in the scene, from shepherds and animals to Mary, Joseph, and baby Jesus. A bonus figure on December 26 keeps the holiday celebration going, and continues the story beyond the day of Jesus's birth. Perfect for the whole family to use together, The Birth of Jesus Advent Calendar is designed to be reusable so you and your kids can keep enjoying it for years to come.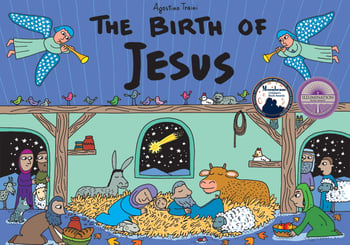 The Birth of Jesus: A Christmas Pop-Up
This beautiful retelling of Jesus's birth in a stable captures the awe and wonder of the biblical Christmas story with incredible artwork from world-renowned illustrator and paper engineer Agostino Traini. Each page of the story comes to life with charming illustrations and intricate pop-ups, from the angel's visit to Mary to the moment she lays baby Jesus in the manger. The timeless Christmas story, now in pop-up form, is a perfect keepsake to read with young children and revisit for years to come.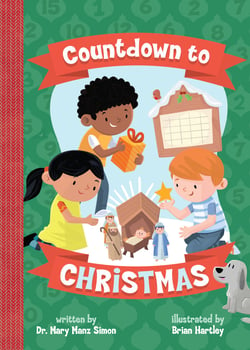 Dr. Mary Manz Simon
This Christmas board book transforms the weeks leading up to December 25 into a fun-filled celebration of Jesus's birth for the whole family. With activities and opportunities for reflection for children and families, Countdown to Christmas focuses these weeks of excitement and anticipation on the true significance of Christmas. Daily prayers and Bible verses help young children think about the meaning of Jesus's birth as they wait for the big day.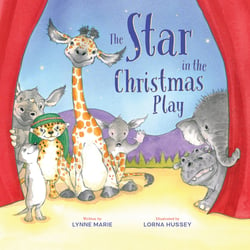 The Star in the Christmas Play
All of the savanna animals are excited to audition for the school Christmas play, except Raffi the giraffe. He's too tall to play baby Jesus, or Joseph, or even a manger animal. He feels discouraged, until he realizes that he's just the right size to play a very important part. This endearing Christmas tale is perfect for kids who are still learning to feel comfortable in their own skin.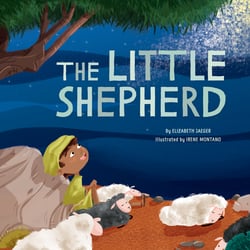 When a little shepherd boy is awakened by the brightness of angels one night, he is delighted to learn that a baby has come to save the world. In this gentle Christmas story told from the perspective of a young shepherd, children will be immersed in the wonder and joy of Jesus's birth. The exuberance of the little shepherd will inspire young children to go and tell the story of this special baby and the love God showed that night.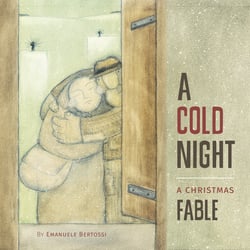 On a cold, cold night, animals take shelter in a barn. How many can stay warm inside? Can they make room for a fox, a bear—and even a man and a woman about to have a baby? This delicate fable echoes the Christmas story and teaches children about the hospitality and kindness that bring light and warmth to the holiday season.
Click here to view all of our 2020 holiday gift guides.
To browse all of our books and resources, visit beamingbooks.com.