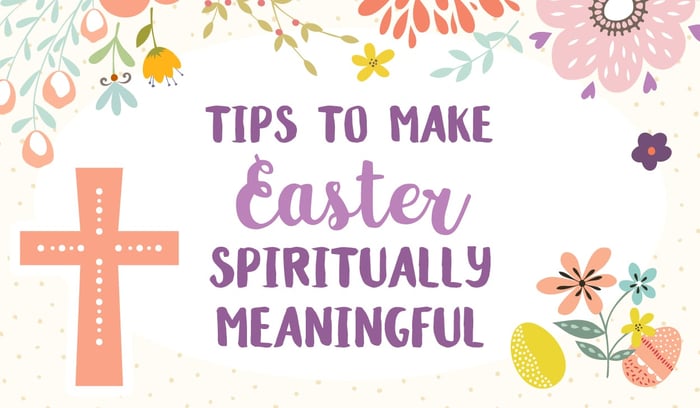 Easter is a busy, exciting celebration for Christians. But between chocolate, eggs, and a certain furry animal who likes to hide them both, it's easy to lose sight of what the holiday is all about. Yes, bunnies and chicks are fun and festive, but Jesus triumphing over death to free humanity from sin? That's definitely the main thing to celebrate! So, how do you make sure that your family has a fun and spiritually fulfilling Easter? Below are some of our favorite tips to help teach your kids about the spiritual meaning of Easter while still engaging in the secular traditions.
Add context to the holiday
Start your Easter by reading Luke 23:1-24:11 together. Or if your kids are quite young, try the Holy Week/Easter stories from a favorite children's Bible (browse our favorites here). This will bring the reason for the celebration front and center. On Easter Sunday, it might also make sense to start your day by praying as a family in thanksgiving for Jesus's resurrection. If you're in need of a place to start, here is a prayer that we like from Prayers for Faithful Families:
"At Easter, we celebrate new things that live and grow.
Living things and growing things are all around.
Help us look for them and see them.
Amen."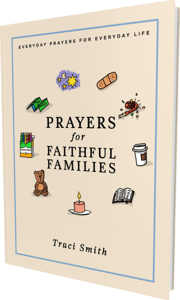 Listen to music
Music is a fun, festive way to celebrate any holiday, and there are many songs out there about Easter. Take time to look online for songs that speak to both your faith and your family's musical tastes. A fun holiday mix for the car or around the house can make the whole day a celebration of the resurrection in a way your entire family will enjoy.
Talk about rebirth in nature
Children (and adults!) can learn Easter lessons from the natural world, especially in the Northern Hemisphere where Easter falls in springtime. If you go outside for an Easter egg hunt or a walk, take time to talk with kids about what they see. Just a few months ago, plant life appeared dead and the world was colder. Now things are beginning to grow again! Explain how this is a bit like Easter. Jesus' resurrection brings new life for all people—like a great big springtime! (Jesus was a fan of using stories and metaphors to teach, so why not take a page from his playbook?) Our favorite book that illustrates new life in nature is Little Mole Finds Hope by Glenys Nellist.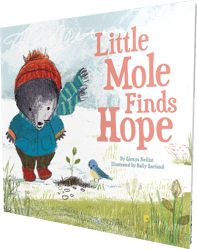 Keep the Easter basket faith-related
You don't have to do without all the additional trappings of Easter (who doesn't enjoy some candy on a beautiful spring day?), but you can make sure the true meaning of the holiday shines through. There are no rules for what can or can't be in an Easter basket. Include a new children's devotional, cross necklace, or other faith-based books alongside jellybeans and chocolate bunnies. And leave one plastic egg empty—when they find nothing inside, ask "What was empty on the very first Easter morning?" (Jesus's tomb, because he was alive again!)
Remember that it's all related
By integrating faith traditions into how your family celebrates Easter at home, you help your kids connect their home life to what's talked about at church this time of year. Soon your kids will see faith life and home life as integrated, rather than the church being the only place where they learn about God.
For more resources to guide children in the Christian faith at Easter, click here. By integrating the spiritual and secular traditions of this holiday, you can ensure that your family understands how special Easter truly is!
Originally Published 4/11/2017