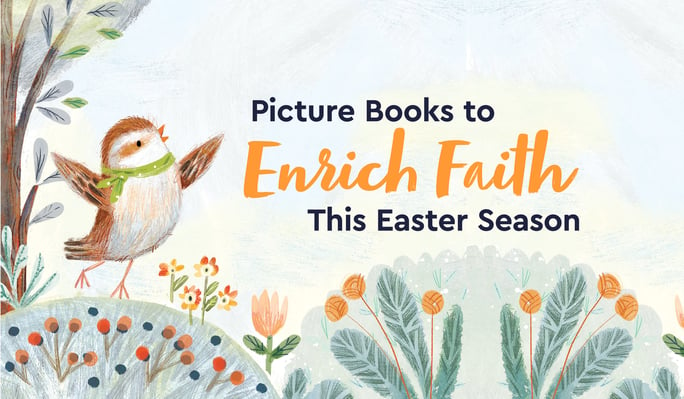 Spring is in the air, and many of us have started the process of preparing for Easter. This important celebration of life, joy, and beauty is the perfect time to remind kids that God's love has no bounds and that God is always with them. The books below make the perfect Easter basket stuffers to help guide kids and families in their faith, during the Easter season and beyond.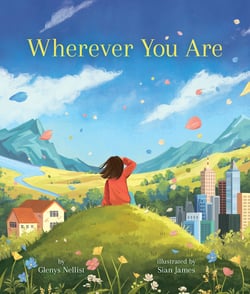 Wherever you are, God is there.
God is in the gently falling snow, the river, and the honeybee. God is in the people you meet. God is in city streets and country lanes. God is in laughter and tears. No matter where you go, how you are feeling, or what you do, God is with you. This gentle, reassuring picture book by bestselling author Glenys Nellist and illustrator Sian James encourages children to notice God all around them, in the ordinary people and places of everyday life.
Download the free Wherever You Are Activity Kit to help kids always remember that no matter where they go, God is with them.
Age range: 5–8 years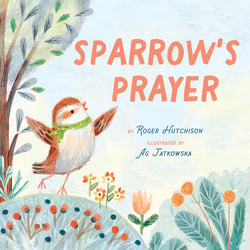 When words are hard to find, prayer blooms in unexpected ways.
Sparrow wakes each morning, ready to sing a prayer of thanksgiving. But not today. Today his words get tangled and knotted in his beak like old yarn and straw. So Sparrow decides to ask his friends Turtle, Mousie, and Buck for advice on how to pray. Each friend shows Sparrow a different way to pray without words, through generosity, art, and movement. As the day ends, Sparrow meditates on a rose aglow in the evening light and has an epiphany: Every living thing does what God created them to do. Each life is, itself, a prayer of thanksgiving. Lyrical and unique, Sparrow's Prayer is a tale about an unexpected and life-changing encounter with the holy.
Age range: 5–8 years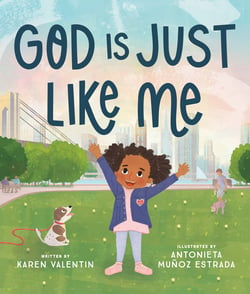 God may be hard to describe, but one young Puerto Rican girl in New York City finds examples of God's character all around her. As she goes day-by-day through the week, she talks to God about the delightful ways she and God are similar. From vivid sunrises and colorful paintings, to dancing to music in the park, loud thunderstorms, and fishing on a quiet lake, the evidence that she is made in the image of God is everywhere she looks.
Age range: 5–8 years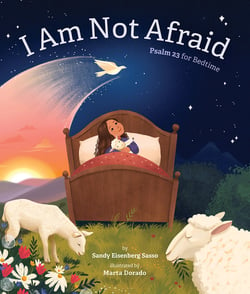 I Am Not Afraid: Psalm 23 for Bedtime
Sandy Eisenberg Sasso
In I Am Not Afraid, a creative retelling of Psalm 23, a child reaches out to God her Comforter when she imagines scary shadows chasing away her sleep and peace. Gently and imaginatively written, this story about being afraid of the dark provides comforting reassurance for children experiencing nighttime fears and anxieties.
Age range: 1–5 years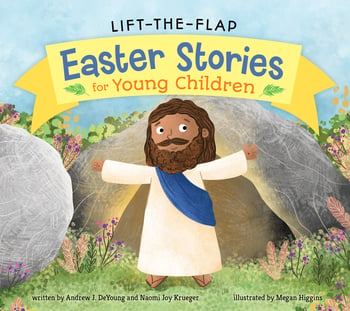 Lift-the-Flap Easter Stories for Young Children
Andrew J. DeYoung and Naomi Joy Krueger
From the Last Supper to the ascension, this collection of Easter stories contains surprises to uncover and reveal on every page. Full of colorful and bright scenes, Lift-the-Flap Easter Stories for Young Children invites the youngest children to celebrate Jesus' life after death.
Age range: 3–5 years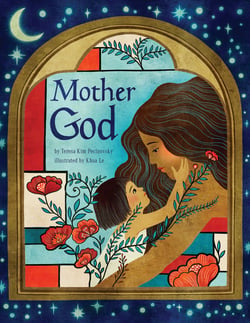 Teresa Kim Pecinovsky
Many of us know God the Father, but did you know that God is our Mother too? Mother God introduces a dozen images of God inspired by feminine descriptions from Scripture. God is a creative seamstress, generous baker, fierce mother bear, protective mother hen, strong woman in labor, nurturing nursing mother, wise grandmother, and comforting singer of lullabies. When we open our eyes to the divine feminine, we are all welcomed into a fuller, more diverse understanding of what it means to be made in the image of God.
Use the Mother God Scripture Guide and coloring pages alongside the book to more fully remind kids that God's love as a mother knows no bounds.
Age range: 3–8 years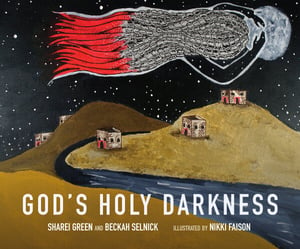 Sharei Green and Beckah Selnick
In God's Holy Darkness, Sharei Green and Beckah Selnick deconstruct anti-Blackness in Christian theology by celebrating instances in the story of God's people when darkness, blackness, and night are beautiful, good, and holy. From the darkness at the beginning of creation to the blackness of the sky on the day when Christ's birth was announced to the shepherds, children learn that blackness is something to celebrate as an important element of the life of faith. Perfect for reading and anti-racist reflection in worship, as an affirmation and celebration with children, and at home with caregivers, God's Holy Darkness is a gift to cherish.
Age range: 5–8 years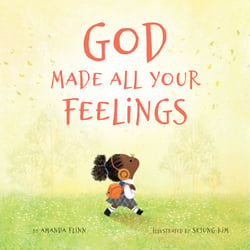 We all have lots and lots of feelings, adults and kids alike. For young children, feelings can be overwhelming and difficult to manage. God Made All Your Feelings explores the wide variety of emotions we all experience—happiness, sadness, anger, fear—and gently reassures kids that it is okay to feel these feelings and that God is with us through all the ups and downs. All our emotions help us grow into the people we're meant to be, and no matter how we are feeling, God loves us.
Age range: 3–5 years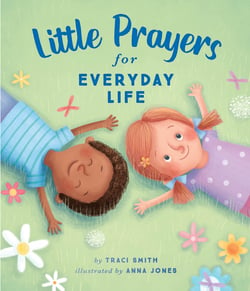 Little Prayers for Everyday Life
It's never too early to start to pray with your little one.
Childhood is full of all sorts of ordinary and extraordinary moments that pass us by, sometimes much too quickly. Little Prayers for Everyday Life turns these moments into opportunities for brief prayer together. The prayers are simple, but take the spirituality of young children seriously. This fully illustrated book contains prayers for morning, mealtimes, bath time, and bedtime. It also includes prayers about the seasons, welcoming a baby, losing a tooth, birthdays, celebrations, times of upset and fear, and other ordinary situations and emotions a child experiences.
Age range: 3–5 years
To browse all of our books and resources, visit beamingbooks.com.