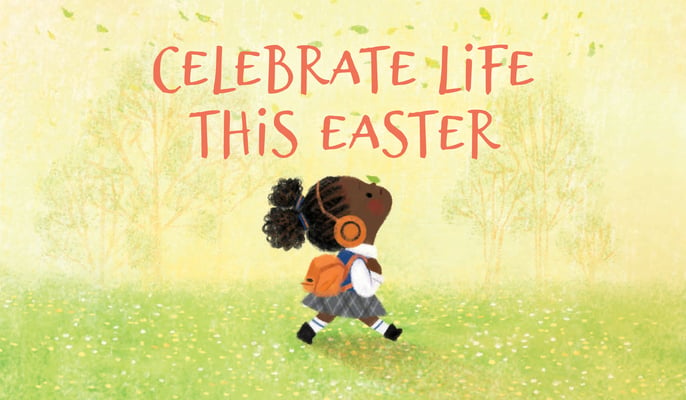 Spring is in the air, and many of us have started the process of preparing for Easter. No matter where or how you celebrate this year, below are resources to help guide children during this important holiday, as well as books that celebrate the joy and beauty of life.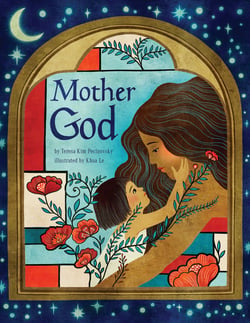 Teresa Kim Pecinovsky
Many of us know God the Father, but did you know that God is our Mother too? Mother God introduces a dozen images of God inspired by feminine descriptions from Scripture. God is a creative seamstress, generous baker, fierce mother bear, protective mother hen, strong woman in labor, nurturing nursing mother, wise grandmother, and comforting singer of lullabies. When we open our eyes to the divine feminine, we are all welcomed into a fuller, more diverse understanding of what it means to be made in the image of God.
Age range: 3–8 years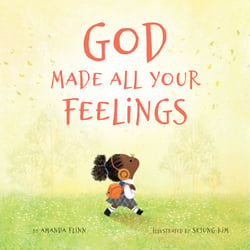 We all have lots and lots of feelings, adults and kids alike. For young children, feelings can be overwhelming and difficult to manage. God Made All Your Feelings explores the wide variety of emotions we all experience—happiness, sadness, anger, fear—and gently reassures kids that it is okay to feel these feelings and that God is with us through all the ups and downs. All our emotions help us grow into the people we're meant to be, and no matter how we are feeling, God loves us.
Age range: 3–5 years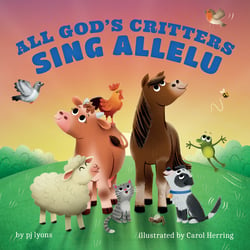 All God's Critters Sing Allelu
Dogs and cats, cows and sheep, frogs and crickets: all creation comes together in this rhyming picture book. All God's Critters Sing Allelu uses all the English phonemes, the smallest unit of sound that distinguishes one word from another word, to assist ages 0-4 in language acquisition and reading readiness. Follow along as lively illustrations depict each part in a harmony of sounds, encouraging kids to join in praising God.
Age range: 0–4 years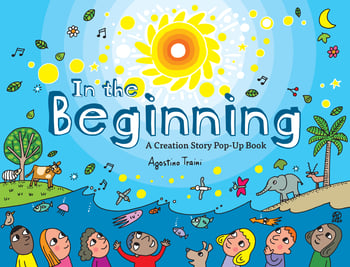 In the Beginning: A Creation Story Pop-Up Book
The story of the creation of the earth is a timeless one, familiar to Christians and others around the world. In this captivating book, kid-friendly text, adapted from Genesis, is met with a colorful pop-up treatment by world-renowned paper artist Agostino Traini, whose work celebrates the earth and reminds kids of God's presence in it. Invite kids to experience the wonder of the creation story in a whole new way.
Age range: 3–8 years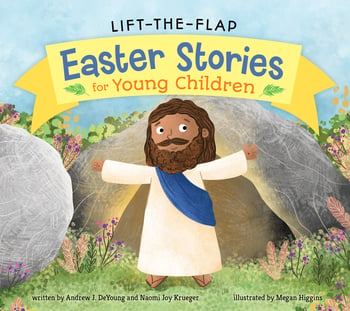 Lift-the-Flap Easter Stories for Young Children
Andrew J. DeYoung and Naomi Joy Krueger
From the Last Supper to the ascension, this collection of Easter stories contains surprises to uncover and reveal on every page. Full of colorful and bright scenes, Lift-the-Flap Easter Stories for Young Children invites the youngest children to celebrate Jesus' life after death.
Age range: 3–5 years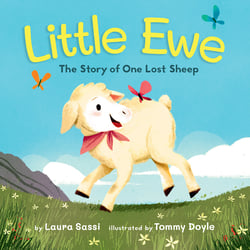 Little Ewe: The Story of One Lost Sheep
Laura Sassi
Little Ewe would rather jump on logs and investigate spider webs than follow the shepherd when he calls. But what happens when she gets lost? How will she find her way home? Told in whimsical rhyme, this humorous counting book is a delightful reminder that, like a loving parent, our Shepherd will find us and care for us, even when we wander from the path. Little Ewe shares an endearing tale of a distracted sheep and her persistent shepherd, inspired by the Parable of the Lost Sheep in Luke 15.
Download the free Little Ewe activity kit to continue the fun with Little Ewe!
Age range: 1–5 years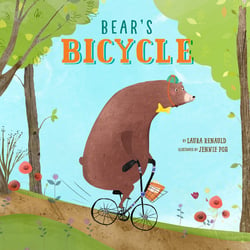 The spring months are the perfect time for kids to learn how to ride their two-wheeler. In Bear's Bicycle, the woodland friends eagerly prepare for Summer Scoot, the big community bike ride. But no matter how many books he reads, Bear struggles to get the hang of riding. His friends teach Bear that everyone learns in different ways, and by practicing together, they will all master riding their bikes. The end of the book features tips from one of Bear's bike-riding books: bike safety, caring for your bike, and fun ways to decorate it!
Age range: 3–8 years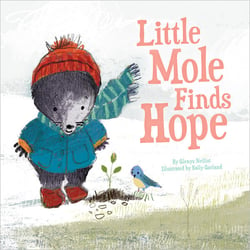 Hope can be found, even in the darkest of places—we just have to know where to look. In Little Mole Finds Hope, Little Mole is feeling sad in his dark, underground home during the winter, until his mother shows him how to look for hope. He finds that signs of spring are everywhere, from the tiny buds on tree branches to daffodil bulbs under the soil. This sweet picture book reminds us of the important role that parents play in inspiring their kids to look for signs of life, even in a challenging season.
Download the free Little Mole Finds Hope activity pack to help kids continue to seek signs of hope with Little Mole.
Age range: 5–8 years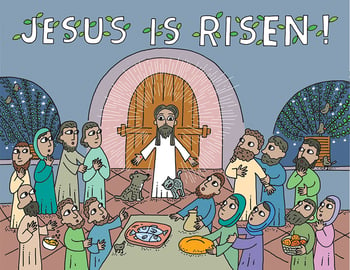 Jesus Is Risen! An Easter Pop-Up Book
From the empty tomb to Jesus's appearance to the disciples, the story of Jesus's triumph over death is told with vibrant pop-ups by renowned paper artist Agostino Traini. Perfect as a gift, Jesus Is Risen! brings the Easter story to life in a whole new way for children.
Age range: 3–8 years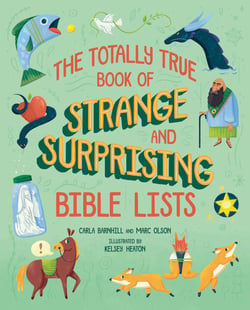 The Totally True Book of Strange and Surprising Bible Lists
Carla Barnhill and Marc Olson
From talking donkeys to women turning into salt, the Bible is filled with weird and wacky stuff. This big book of lists highlights the strange details and pairs them with cool and quirky illustrations. Inside, you'll find collections of lesser-known stories, sayings, creatures, and more. (You may even stumble across something you've never heard of!) The Totally True Book of Strange and Surprising Bible Lists invites kids to get curious about the Bible and engage with it in a whole new way.
Age range: 9-13 years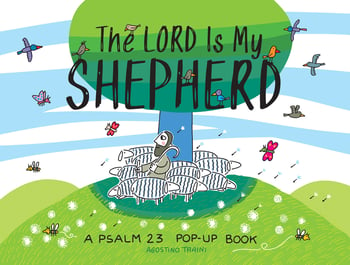 The Lord Is My Shepherd: A Psalm 23 Pop-Up Book
One of the most beloved passages of the Bible gets a respectful and charming pop-up treatment in Agostino Traini's The Lord Is My Shepherd. Readers will feel the comfort and assurance of God's love and protection as they experience this delightful interpretation of Psalm 23 with their children. Scenes of a shepherd protecting and caring for his sheep will have children thinking about the ways that God loves and cares for them. Italian artist and paper designer Agostino Traini's artful pop-ups bring this timeless text to life in a whole new way for all readers—whether they are reading the psalm for the first time or the thousandth.
Age range: 3–8 years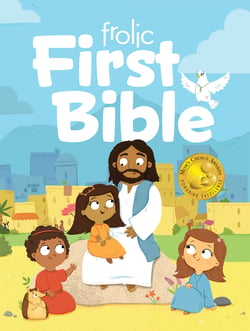 The Frolic First Bible goes through 10 stories from the Old Testament and 10 from the New Testament while using child-friendly language and providing a short take-away point to help apply the lesson of each story to your child's own life. As your child begins to take their first little steps, Frolic First Bible can help them take their first steps in faith and biblical literacy and introduces them to God's love and care.
Age range: 1–3 years
To browse all of our books and resources, visit beamingbooks.com.