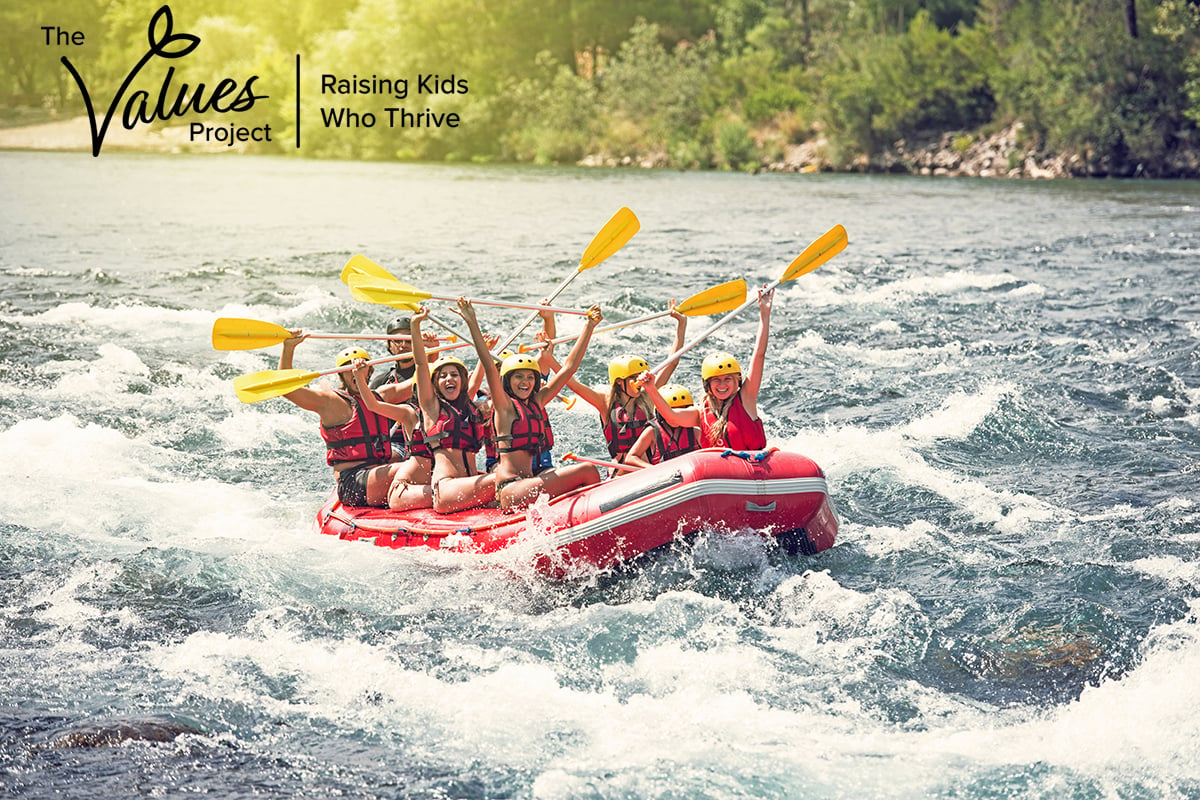 Written by Sarah Logemann
"Paddle forward!"
One of my most recent adventures was whitewater rafting with ministry colleagues on a staff retreat. Eric, our energetic twenty-something guide was enthusiastically yelling instructions over the raging sound of the river. After the first set of rapids, Eric said he'd never seen the river like this before. Unusually high water levels had sped up the flow and made rapids more unpredictable and dangerous.
When we came around the next bend and could see the upcoming set of rapids, I heard Eric mutter a four-letter word under his breath. Fear pulsed through my body as the roaring rapids got closer and closer. Eric screamed, "Paddle left!" "Paddle back!" "Go, go, go, go!" We frantically tried to keep up as the river got more and more rough. Suddenly, Eric flew up from his guiding perch in the back of the boat, soared several feet in the air, and landed, facedown in the middle of the boat. The river raged on, and we were left (for the moment, at least) to navigate it ourselves without any help from our now bloodied guide.
The Bible is FULL of stories of adventure, including a large number of pulse raising experiences with water... shipwrecks, floods, storms at sea, passing through walls of water, and more.
Both in and out of water, adventure has the potential to teach, shape, unite, and grow the ones who embark upon it. As a person of faith, I believe that adventure is a place where God's presence can be felt in very tangible ways. In adventure, we inhabit the fringes of our comfort zones, come face to face with our limits, and see the bigness of God in a new way.
Children have a keen appreciation for adventure. In stories, imaginative play, and activities of their own, kids naturally speak the language of adventure. To be sure, some children are more natural risk-takers and others prefer to play it safe, but adventure always plays a part in growing up.
Children have taught me that ANYTHING can be an adventure - it doesn't have to be as dramatic as raging rapids. Going to the mailbox, grocery shopping, a cancelled flight, and even the space behind the couch cushions can all be adventurous. Sometimes adults need children to remind them that the seemingly ordinary and inconvenient things in life can be full of wonder.
In the intentional and unintentional rapids of adventure, those of us who care for children can help to guide the boat. Consider asking these questions when you encounter an adventure in real life, in the Bible, or in play…
Where might God be present in this adventure? Perhaps God has given gifts and skills to the people involved. Maybe God has brought a group of people together to make the adventurous journey.
How could this adventure help other people? The best adventures are those that reveal the greatness of God rather than the greatness of ourselves.
What have I learned about myself in this adventure?
Steering a boat through adventurous waters is a difficult task. Eric, my bloodied rafting guide knew this firsthand. He recovered quickly and helped us successfully navigate the rest of the way down the river. By the end, we were a closer staff team and had a renewed perspective on life and faith. To this day, in the throws of any new adventure, I still hear Eric's voice in the back of my head, "Paddle forward!!!"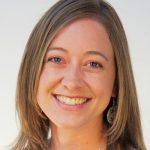 SARAH LOGEMANN is a Masters of Divinity candidate at Princeton Theological Seminary. She has spent the last thirteen years working in congregations in Seattle, Ohio, New Jersey, and New York City engaging children, youth, and young adults in spiritual formation. A former ballerina, Sarah is interested in connecting movement, stories, and faith. She loves wondering, running, and watching the Tour de France.