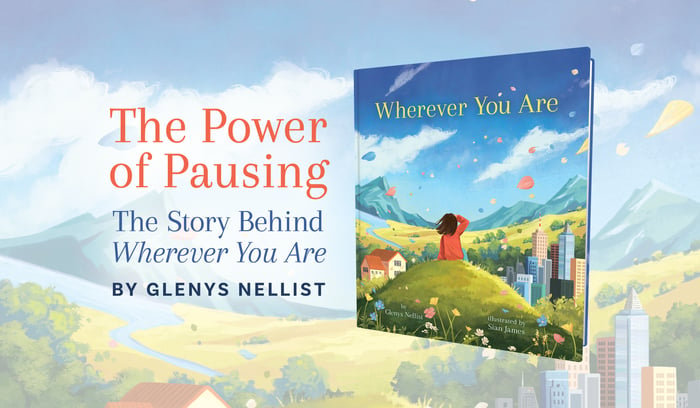 I vividly remember the busyness of those days as a parent of four children under five years old: the never-ending pile of laundry, the frantic morning rush to school, the planning and preparation of mealtimes, the four lunch boxes laid out on the countertop waiting to be filled, and the endless, endless muddy shoes that accumulated by the back door. I barely had time to pause.
But pausing is powerful, because it's then that God can be found, hiding in plain sight, as Rachel Held Evans liked to say.
It was two such pauses in my life that led to the inspiration behind Wherever You Are, a picture book that explores the simple but powerful premise: wherever you are, God is there.
The first incident took place on an ordinary Thursday afternoon, when my grandson was just three years old. It was snowing that long-ago day, and as he stood by the window, silently watching the snow gently fall, I must have somehow known that this was a sacred moment, because I took a photograph. After a moment, he turned to me and asked, in his three-year-old voice, "Where's God?"
"Well, Xander," I replied, "God is invisible . . . remember? But I think God is in the gently falling snow, and in the trees. God is all around us. God is in me, and God is in YOU."
"God is in my belly?" he asked, and we both started laughing as I scooped him in my arms.
A couple of years after that incident, on a simply glorious fall day, I was out raking leaves at the bottom of our driveway. The sun was shining, and the street was dappled with the oranges and golds and browns of autumn. I remember leaning on my rake for just a moment and being suddenly overwhelmed with a tremendous sense that God was right there with me—in the wind as it blew, in the leaves that drifted all around, in the sunshine and the colors, and most of all, in the eyes of my neighbor as we paused to talk.
Never did I dream that those two ordinary moments, on those two ordinary days, would somehow find their way into the pages of a picture book. As you turn the pages of Wherever You Are, you'll find my little grandson kneeling at the window as the snow gently falls, artfully depicted by illustrator Sian James, who worked from my eight-year-old photograph. Further on, you'll also find me, raking leaves with my neighbor on Lenox Road, our street.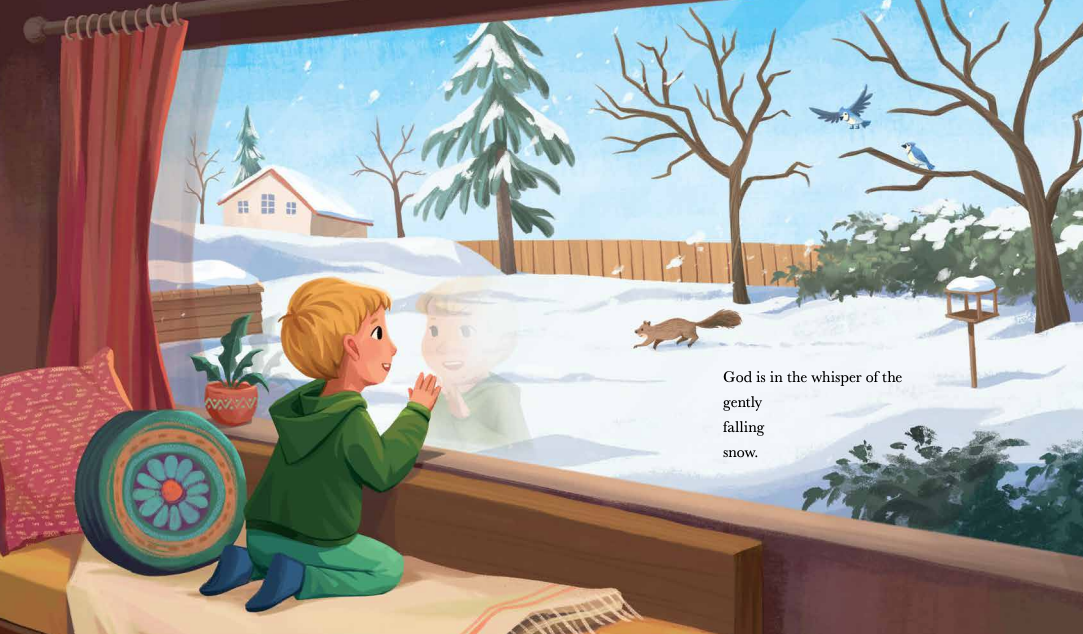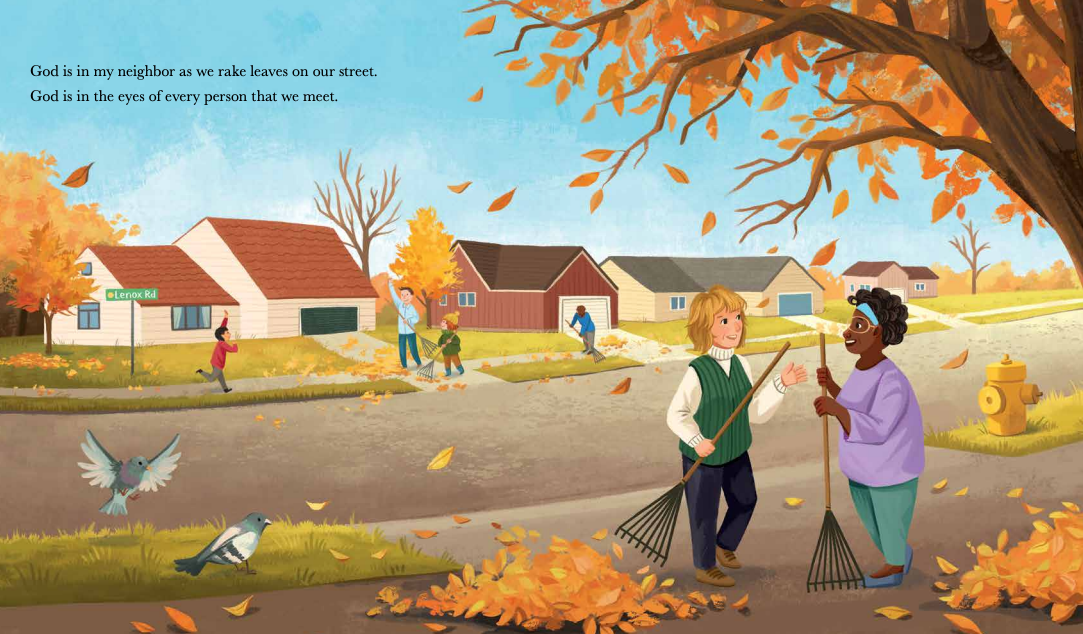 God was present in both those moments in my life, as God is present in every moment of our lives. Be they ordinary or extraordinary, significant or insignificant, momentous or mundane, triumphant or tearful . . . God is with us.
God is in each hand we hold,
each goodbye that we say.
God is in each moment
of every
single
day.
My prayer and hope for you is that in the busyness of your days, you might find time to pause and to leave room for your little ones to wonder, so that you too might find . . .
Wherever you are, God is there.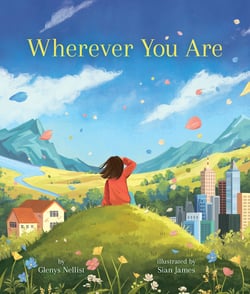 Click to learn more about Wherever You Are by Glenys Nellist.