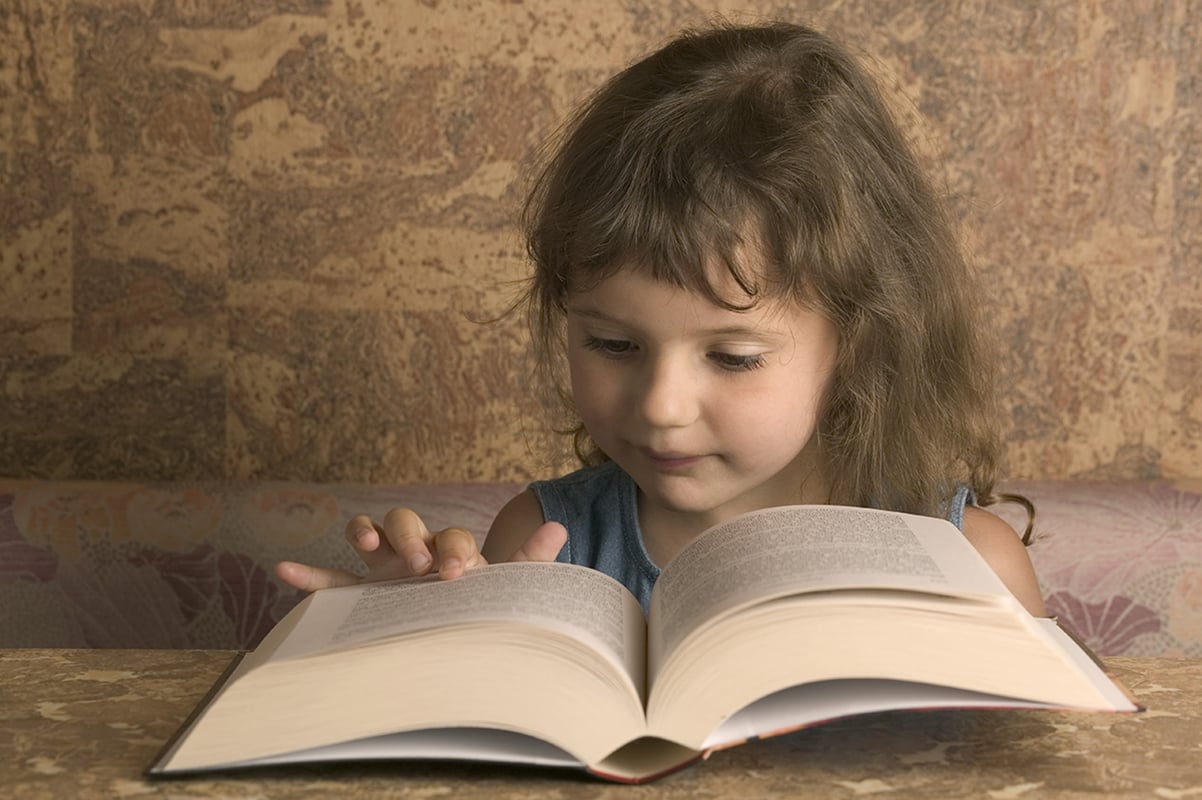 Written by Erin Gibbons, Sparkhouse Resource Developer
The Guinness Book of World Records calls the Bible the best-selling book of all time. I know I have a dozen of them in my home alone (full disclosure: I work at a Christian publishing house that produces Bibles, so there are extenuating circumstances contributing to my Bible hoarding). But despite how commonly found the Bible is, I bet when you tuck your little one in for story time at the end of the day, you don't grab the nearest NRSV or NIV or KJV and read to them some chapters from the book of Job. For all the value the Bible holds in teaching us how to be in relationship with God, it's not the most kid-friendly book on your shelf at home. Yet, we want our children to explore and live in God's Word. That's what story Bibles are for.
If I have a dozen Bibles in my home, at least half of them are story Bibles. With engaging art and lively retellings of the story of God's people, there are a fair number of times that I'll follow up reading a story in the Bible with reading the same story in a children's Bible. What story Bibles do especially well is show kids (and grown-ups too) how the lessons that our faith ancestors taught us—even the really hard ones or scary ones or sad ones—point to the unconditional gifts of love and grace God gives us.
Not all story Bibles are created equal. Think about your child—maybe she's drawn to playing in the dirt or cleaning, reading or coloring, singing or shooting a basketball. Just like your child is unique, so is each story Bible. Whether it's the Frolic First Bible—a baby-friendly, spit-resistant board book that gives little ones their first experience with God's Word—or the award-winning Holy Moly Story Bible—featuring pages filled with crayon-style illustrations that are sure to appeal to your little artist—Sparkhouse Family has a story Bible for every reader.
And if you have a 3-to-5-year-old in your life, be sure to get your hands on the newest member of Sparkhouse Family—the Frolic Preschool Bible. With forty stories featuring the same vibrant art found in the Frolic First Bible, your preschooler will love having a Bible of their very own to read and explore and enjoy.
Don't let the intimidating language of a grown-up Bible keep you from sharing your faith with your little ones. Find a story Bible that complements who they are and enjoy exploring God's Word together. To help you with this, we have created a "Story Bible for Every Reader" Bible Sampler that you can download here. Enjoy!