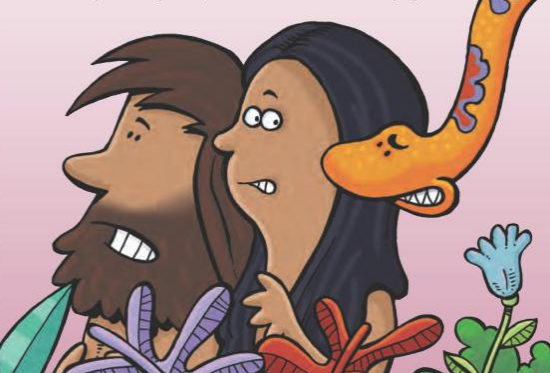 This Fall, Sparkhouse Family is publishing its first devotional: Spark Story Bible Devotions for Kids. As this hits the bookstore shelves, we're going behind the scenes with development editor Naomi Krueger to learn more about this exciting book.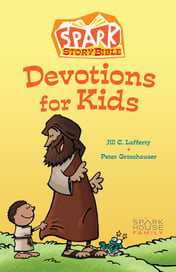 What was the inspiration behind Spark Story Bible Devotions for Kids?
Naomi: We knew that The Spark Story Bible was a big hit with kids and families. It's even won awards! So we wanted to create a devotional resource for kids and families to go along with it. Kids who are confident readers can go through this devotional on their own, but it's also perfect as a family devotional. We wanted to equip families to learn Bible stories together and grow deeper in faith as a family.
What is unique about this devotional?
Naomi: There are 100 devotions, one for each story in The Spark Story Bible. Each devotion includes a Bible story summary, as well as the page number for the full story in the Spark Story Bible and a Scripture reference, for those who want to go deeper. There are discussion questions, a key verse, a prayer, and an activity idea that applies the story to everyday life. A major theme of these activities is getting out in the community to serve or show kindness to others. It's a really powerful opportunity for families.
This devotional is also extremely colorful and full of vibrant art from The Spark Story Bible, illustrated by Peter Grosshauser. When you flip through the pages of this book, it's clear that this is no ordinary devotional! It's really beautiful.
How does it meet a need for families?
Naomi: Most Christian parents want their children to be learning Bible stories and growing in faith, but aren't sure where to start. This devotional is a low-risk, high-reward way to make that happen. The devotions can be read together during breakfast, in the car, before bed, or any time that makes sense for each individual family. We hope this devotional will open up opportunities for kids and parents to bond as they go through these Bibles stories together and grow deeper in faith.
Originally Published 8/22/2016