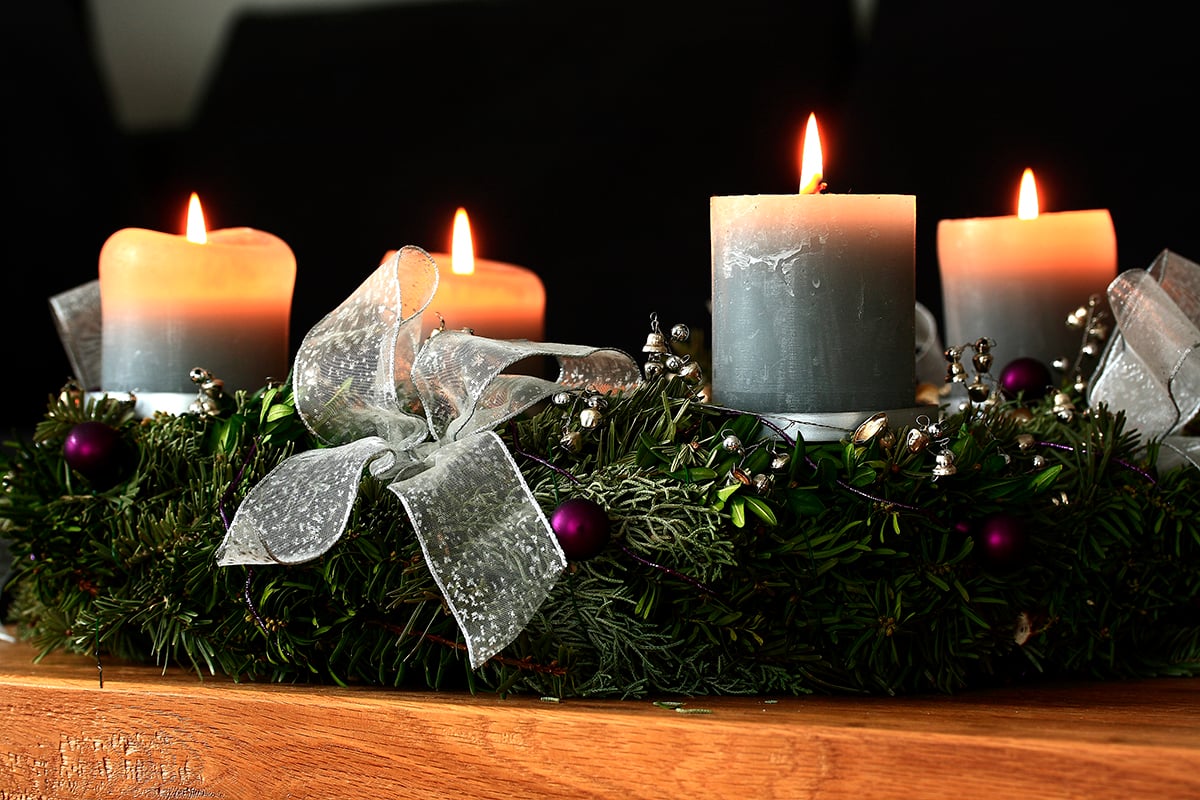 "You are the light of the
world. A city
on a hill cannot be hidden."
Matthew 5:14
There is a long-tradition of lighting candles in the front windows of a home at Christmastime. Some customs say that the light of the candle is a sign of welcome, especially to travelers, reminding them that someone inside the home is keeping the fireplace burning warm for their arrival. Some small inns and hotels copy this tradition to let travelers know there's room for them there. Christians use these candles as a reminder of the Star of Bethlehem that guides the Magi, or the three kings, to baby Jesus in the Christmas story. The beacon of a light in a window shines brightly in the dark night, a flicker of welcome.
Much like the Christmas candles in windows, we are beacons of God's light in a dark world. God uses your smile, kindness, patience and joy to share that light with others. When the love of Jesus is in your heart, you can't help but be a shining light to others! Shine your light as you wait for Christmas. Your light is a signal of God's welcome and love in an often dark and lonely world, a reminder that Jesus is coming.
Go to a high spot in your town to overlook the city lit up below, or find a view of a city skyline. Notice the glow around the city in the dark sky as you discuss:
Who are the people that shine light in your life? How do they make your world brighter?
Who are the people you welcome into your home and life with your light?
What are the "dark spots" in your community? Pray for them: people in need, areas with crime, hospitals with sick and hurting patients, the lonely, scared and grieving.
Place an electric or battery-operated candle in a window of your dark home. Take a walk outside together to see how far away you can get and still see its light. Even a small light shines brightly for all to see!
Create luminaries by cutting windows and doors from paper cartons and place strings of Christmas lights inside. Create a city of these cartons on a mantel or tabletop. The light of Jesus shines from inside each of us, like the light shines through the windows of each building.
This blog post is Day 4 of The Spirit of Christmas: Family Advent Devotions.