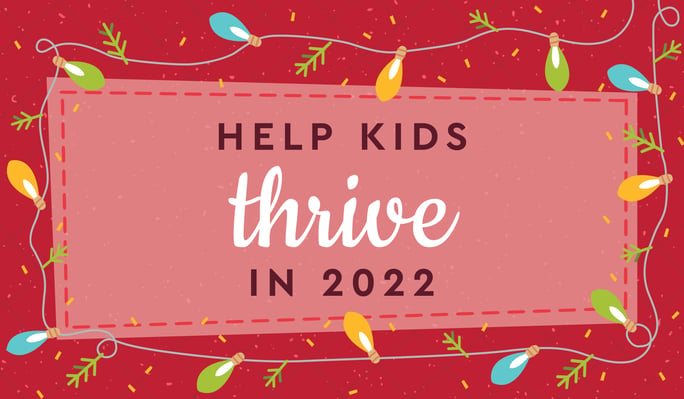 Kids face so many challenges in the world today. How can we equip our children with the tools they need to navigate uncertain times? As we look toward a new year, below are books and resources that can be used as you continue to equip young children to weather the challenges ahead with confidence and grace, while making sure they always feel supported and loved.
This holiday season will be unique again. Shipping across all industries will be challenging this year. We encourage you to shop early. From now through Christmas*, get free shipping and 25% off all purchases with code BBHOLIDAY21 at check-out.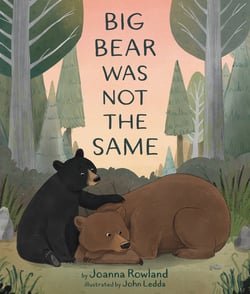 Joanna Rowland
Little Bear loves the woods, his home, and going on adventures with his best friend, Big Bear. Then Big Bear is caught in a forest fire. Even after he escapes and is safe, Little Bear can tell that Big Bear is not the same. How can Little Bear's big, strong, brave friend be so scared now? And how can Little Bear be a good friend? In Big Bear Was Not the Same, Joanna Rowland gently introduces young readers to the common feelings of fear, anxiety, and anger that can follow a traumatic event, and shows them how to have empathy and compassion for themselves and for loved ones experiencing the effects of trauma.
Age range: 3-8 years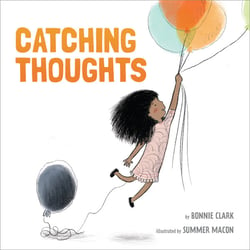 Have you ever had an unwelcome thought that you just couldn't lose, no matter how hard you tried to push it away? For every child who has been weighed down by sadness or anxiety, this charming story about a little girl who has a thought she simply cannot lose teaches kids how to acknowledge unwanted thoughts, show them compassion, then actively let them go. Through this delightful story with charming illustrations, children learn how to practice mindfulness, focusing on thoughts that bring beauty, joy, and calm into their lives.
Age range: 3-8 years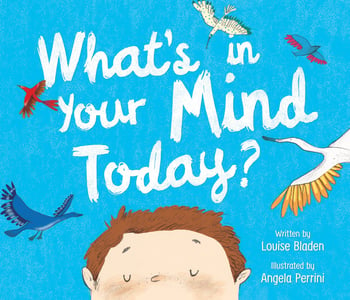 Children who struggle with negative thoughts may wonder how to make them go away. In this guided, illustrated meditation for kids, author Louise Bladen offers a simple mindfulness practice, not to banish bad thoughts, but to feel calm in the midst of thoughts that come and go. Children will learn how to breathe and center themselves in their bodies, find different ways to think about their positive and negative thoughts, and ultimately learn that they have the ability to feel calm and at peace no matter what kinds of thoughts happen to be in their mind at any particular moment.
Age range: 3-5 years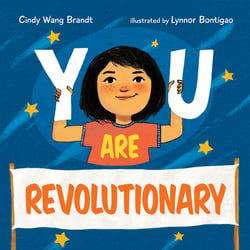 You have what it takes to change the world! In this inspiring picture book, parenting author and podcaster Cindy Wang Brandt speaks to every child who sees injustice in the world, revealing that they already have inside themselves everything they need to make big, transformative change in the world—just as they are. You don't need to wait until you grow up. You don't even need any special skills. Kids who are loud, kids who are quiet, kids who make art, kids who are good at math, kids with lots of energy, kids who are good listeners—all kids have what it takes to make a difference.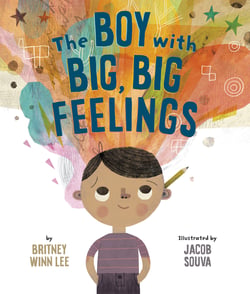 The Boy with Big, Big Feelings
Especially after a difficult year and a half, many kids (and adults!) find themselves experiencing big feelings. In The Boy with Big, Big Feelings, meet a boy with feelings so big that they glow from his cheeks, spill out of his eyes, and jump up and down on his chest. When a loud truck drives by, he cries. When he hears a joke, he bursts with joy. When his loved ones are having a hard day, he feels their emotions as if they were his own. The boy tries to cope by stuffing down his feelings, but with a little help and artistic inspiration, the boy realizes his feelings are something to be celebrated.
Age range: 3-8 years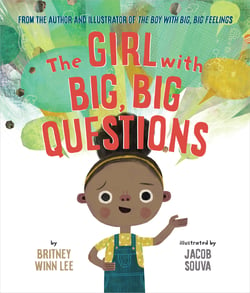 The Girl with Big, Big Questions
Britney Winn Lee
"Why can't people live on the moon?"
"Can I be president when I grow up?"
"What makes a person good?"
These are just some of the questions that bubble forth from one little girl with twinkling eyes and a curious mind. When the girl finds that her big questions make some people uncomfortable, she stops asking. But then she learns that her questions can solve problems and that asking questions is how we learn and grow. The Girl with Big, Big Questions celebrates the spirit of curiosity and the joy of learning. A lively picture book about a persistent girl and her quest for knowledge.
Age range: 5-8 years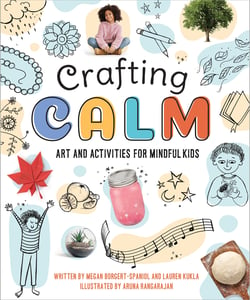 Megan Borgert-Spaniol and Lauren Kukla
Mindfulness is a powerful practice to help kids find calm in the midst of everyday stress—but how to make it accessible and fun? In Crafting Calm: Art and Activities for Mindful Kids, kids engage in and practice mindfulness through fun and easy exercises, quizzes, crafts, and activities, with the goal of learning a deeper sense of calm, peace, joy, and connection to the world around them, all while improving emotional intelligence, boosting self-esteem, and reducing anxiety.
Age range: 5-13 years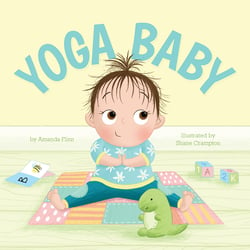 Yoga is a practice used by many to breathe, center their mind, and use their muscles. Sometimes children want to join in too! Yoga Baby is a celebration of fun and the life-giving practice of yoga. Reaching, bending, rocking, and swaying—these are just a few of the moves a bouncy little baby tries when her mother practices yoga throughout the day. In the midst of a busy or stressful day, yoga can be a surprising source of connection, fun, and giggles for parent and child.
Age range: 1-3 years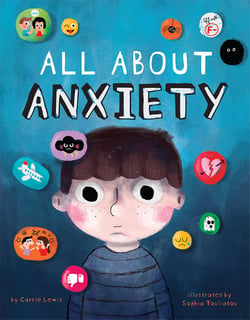 Anxiety. It's an emotion that rears its head almost every day, from the normal worries and concerns that most of us experience, to outright fear when something scary happens, to the anxiety disorders that many kids live with daily. But what causes anxiety? And what can we do about it?
All About Anxiety tackles these questions from every possible angle. Readers will learn what's going on in their brain and central nervous system when they feel anxious. They'll learn about the evolutionary reasons for fear and anxiety and that anxiety isn't always a bad thing—except for when it is! Most importantly, kids will discover new strategies to manage their anxiety so they can live and thrive with anxiety.
Age range: 9-13 years
Click here to view all of our 2021 holiday gift guides.
To browse all of our books and resources, visit beamingbooks.com.
*For orders received after November 12, we cannot guarantee delivery by Christmas. If you'd still like to receive the discount and free shipping after this date, download this PDF to let your loved one know a gift is on its way.