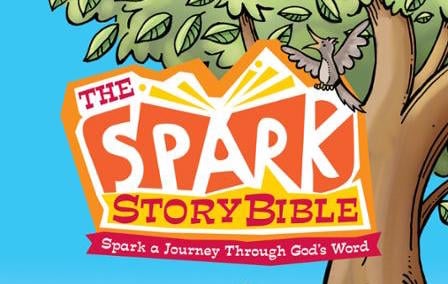 So You Want to Read the Bible More With Your Kids?
This time of year, many parents in our community are reflecting on their family goals for 2016. One goal some have mentioned is the desire to be more intentional about reading the Bible with their kids on a regular basis.
Sometimes easier said than done, right?
So we put our heads together to come up with a practical tool for reading through 100 important Bible stories with your kids in the course of 2016. But don't panic. It *DOESN'T* require daily reading, 365 times a year. We made it super practical, so that families only need to read 8 to 9 stories a month to complete their yearly goal. (Because even super moms skip some nights.)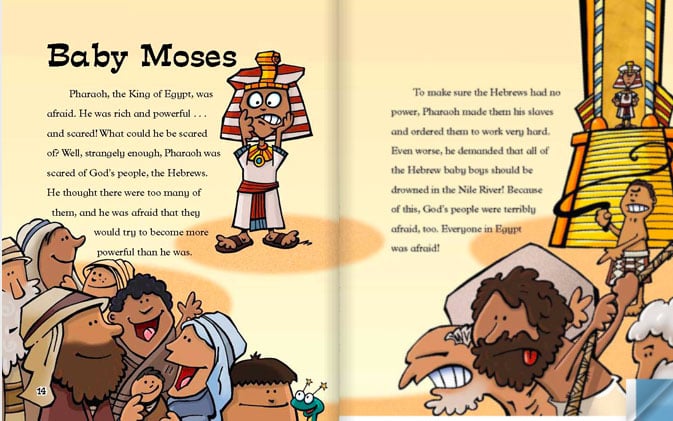 Get the Spark Story Bible
The Spark Story Bible (the version made by Sparkhouse Family for home use*), our colorfully animated hard cover Bible, is available for $22.99.
Read about The Making of the Spark Story Bible here to find out exactly what makes this Bible so special.
Buy the Bible
Get the Reading Plan for 2016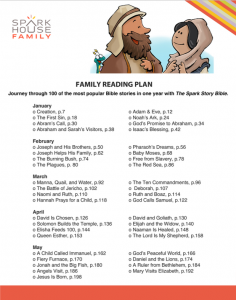 The yearly reading plan can be downloaded below for free anytime.
Download Plan
*Please note the Spark Story Bible by Sparkhouse Family is designed specifically for home use. The congregational version of this Bible is arranged differently for curriculum purposes and does NOT correspond with this reading plan.
Originally Published 1/8/2016