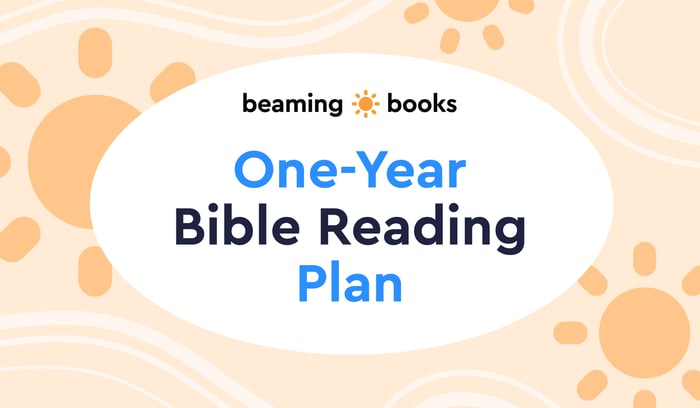 So you want to read the Bible with your kids?
At the start of the year, do you set family goals? One goal we've frequently heard parents express is the desire to be more intentional about reading the Bible with their kids on a regular basis.
Sometimes that is easier said than done, right?
We want to support you on this journey to reading the Bible more as a family. We put our heads together to come up with a practical tool for reading through 50 important Bible stories with your kids over the course of a year. But don't panic. It *DOESN'T* require daily reading, 365 times a year. We made it super practical, so that families only need to read three to four stories a month to complete their yearly goal. (Because even super parents skip some nights.)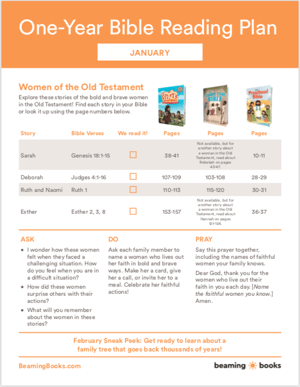 Each month is centered on a theme found in the Bible. In addition to the listed Bible stories, we've paired each theme with discussion questions, fun and simple activities, and creative prayer prompts to help kids practice gratitude. The months of June, July, and August are supplemented with additional activities and readings to help kids engage with Scripture during the summer months.
The best part? You can start this Bible reading plan at any time during the year. Just flip to the current month and you are set with twelve months of Bible fun!
You can use your favorite Bible or pick up one of our thoughtfully designed, age-appropriate story Bibles to join in on the fun.
The yearly reading plan can be downloaded below for free anytime.
Download the One-Year Bible Reading Plan
Originally Published 1/8/2016