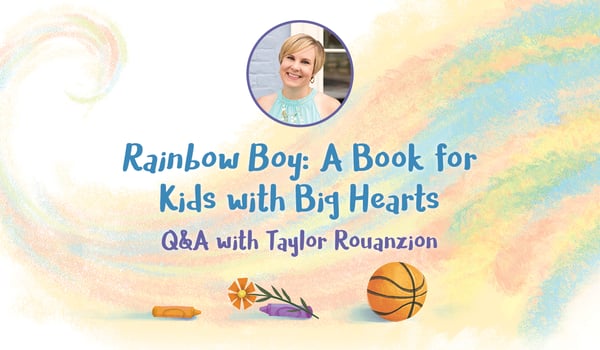 Taylor Rouanzion is the author of Rainbow Boy, a story about a gender-nonconforming child who loves every color of the rainbow. To celebrate the release of Rainbow Boy on January 19, Taylor shared with us the inspiration behind this inclusive and inspiring picture book.
What inspired you to write Rainbow Boy?
Rainbow Boy was inspired by my own rainbow kiddo, who was born male and loved mermaids and ballet at this age. I searched high and low for picture books made for gender-nonconforming kids and not just about them. When I had trouble finding any, I decided to create one for my child and others who are similar.
Why did you choose to write about colors?
In our society, colors are an example of something that should be for everyone but often are stereotyped—I'm sure you've heard "Pink is for girls!" and "Blue is for boys!" Along with wanting to buck against this kind of stereotyping, I love the symbolism of the rainbow and the way the inclusion of all the colors makes the world a brighter and better place. I believe it is the same with children: let them shine in every way and be their colorful selves. We will all be better for it.
Do Stacey Chomiak's illustrations match your original vision for Rainbow Boy?
No. They're even better! I could not have imagined such beautiful artwork representing my story—which is why I'm the author and not the illustrator. The moment I first saw Stacey's sketches of our little main character, I teared up and my heart filled with rainbows. Stacey brought him to life in a way he'd never been before. I'm so grateful to my editor and everyone at Beaming Books for linking us up on this project—it's a match made in heaven!
Can you share any fun trivia about the book?
Yes! For the color red, Rainbow Boy draws row after row of swirly red roses and brings the best two to his parents. This is based on a real story of my little one who did the exact same thing. One Saturday morning my husband and I were sleeping in, and we were awoken by our kiddo presenting us with "roses." When we went out to the living room, we saw all of her practice roses strewn across the floor. The original rose from nearly five years ago is framed and hanging on our dining room wall, and I even incorporated it into my author logo!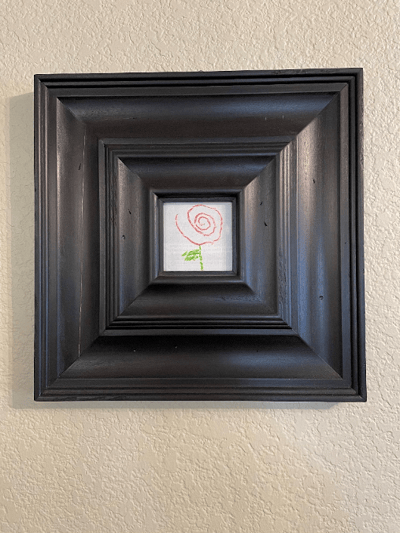 What do you have to say to all the "rainbow kids" who read this book?
Never be afraid to show who you truly are and embrace every part of yourself! There may be people (usually grown-ups, ahem) who want you to choose one part of yourself and let the rest go, but your heart is too big for that! Every part of you is special, and the combination of all of those wonderful parts is what makes you unique. No one else can light up the world exactly like you can!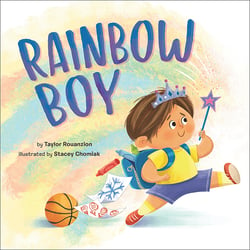 Click here to learn more about Rainbow Boy by Taylor Rouanzion.