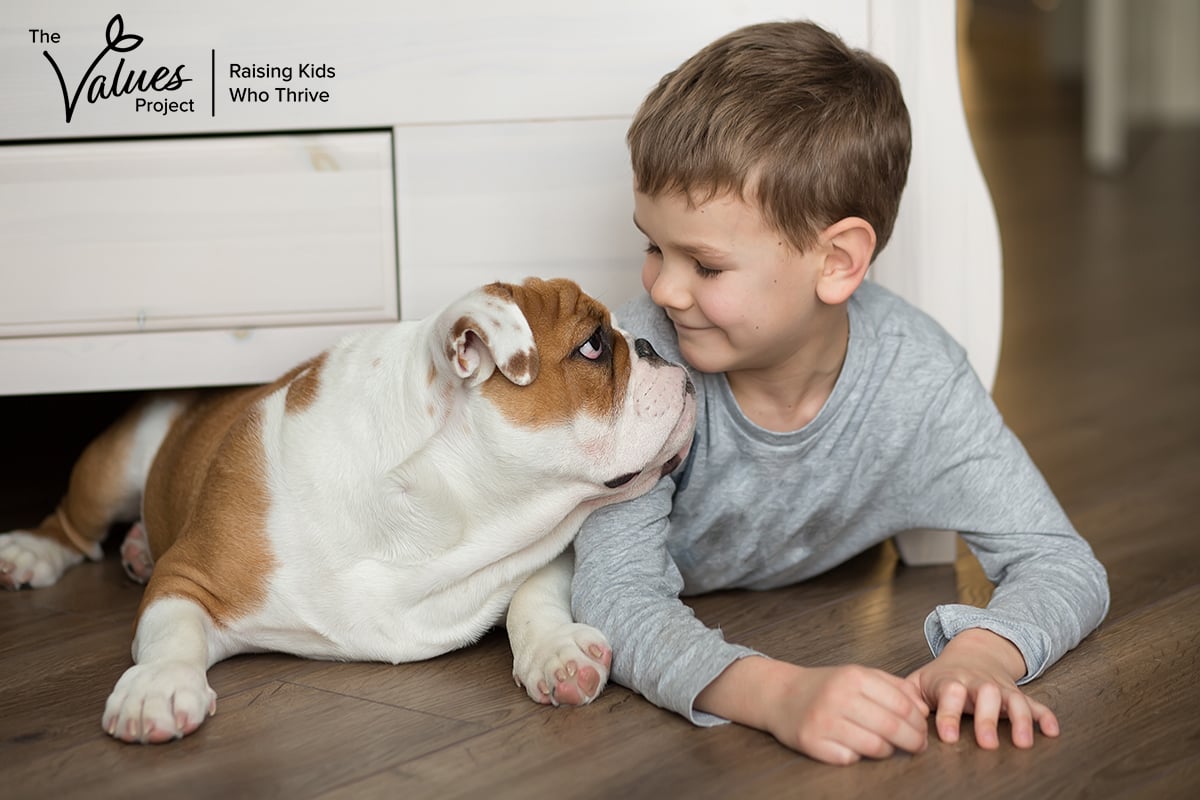 Written by Britta Alton
Our youngest son says he's part puppy. He's said so for many years. In a well-remembered quote from when he was six he said, "I'm half dog and half cat. And half man… I'm a lot of things, actually." And he is. He's really hard to categorize.
When he was born, he had a soft little patch of skin on his side that was just a little fuzzier than the rest of him. We called it his puppy patch as a joke. Little did we know what an animal lover he would become and how firmly he would identify himself with that little patch of puppy he carried around. If you find a picture of him, it most likely has an animal in it. Stuffed or real. For his 8th birthday, the kid literally asked for and got a doghouse. Just this morning on the way to school he was watching our dog with her head out the window. He lit up with delight and laughter watching her enjoy the rush of wind and reacting as other cars sped past. "You can see the joy in her face!" he exclaimed.
Likewise, if something happens that causes any kind of pain or anxiety for our pup, he's aware and does anything he can to make it better. If there's hunger, pour some food. If she hurts, sit with her until it gets better. If she's got to wait for us outside, give her a treat so the wait comes with a reward. He is in tune with our dog, and pretty much any other animal he crosses paths with. Because he's spent so much time identifying with and understanding things from their perspective, he shows great compassion when there is any discomfort or suffering.
As loving, caregiving parents we couldn't want anything more than that for our children. To know that our children will be understood, cared for and reassured would be a great comfort. And to know that they are learning what compassion is and how to offer it to the world around them is certainly a noble intention. But looking around us with grown up eyes, we see that we live in a world full of sorrow and suffering. At times it can seem overwhelming. How can we ask our children to show compassion when we're living in a time where the phrase "compassion fatigue" is being used? Sometimes it seems the world is just too tired out by bad things happening to have enough compassion to keep on feeling it. Sometimes it seems it would be easier to insulate than to experience the need and pain that require compassion.
If we look in the Bible for times in which Jesus showed compassion, we find many stories in which Jesus saw someone's hurt and heart and spoke love into their lives. Do you think Jesus ever felt overwhelmed by it all? I for one am thankful that there's not a verse in Matthew that reads, "And after all these things, Jesus said, 'I need a little me time now. I need a break so I can feed me for a while.'" Thanks to all that is holy, we have the example of the Son of God whose many acts of compassion were encapsulated in a life that was an ultimate act of compassion. If you wanted just a quick look at some of the many acts of compassion flowing from Jesus, read Matthew 9. In it Jesus heals a man, calls others to follow in his footsteps, patiently answers questions of those that do not understand, raises a daughter from the dead, heals a hurting woman along the way, and after also healing two blind men and a mute the crowds gathered, still full of need. In verse 36 "he had compassion on them, because they were harassed and helpless, like sheep without a shepherd." Tirelessly he calls the disciples to work hard at the harvest.
What an endless stream of compassion! That is what we want to teach our children. Only by passing down Jesus' heart and encouraging present acts of compassion will we let those who come after us still know what it is to experience such understanding love and sacrifice of self.
I store away in my heart these days when I still have a young child who curls up to sleep next to our dog on her bed, who laughs and imagines all that she is feeling. I see that sense of understanding develop as he looks at the wide world around him, and I know that he's learning a skill that as he walks through life will be used to understand hurt and suffering along the way. When you understand and feel the pain and sadness of those around you, you are able to act compassionately in a way that tells of Jesus like no other devout habit.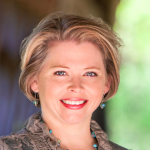 BRITTA ALTON has spent over two decades advocating for and ministering to families and children through vocation and volunteerism. She loves finding ways to build strong character in children of all ages, with her two wonderful boys being her most vital effort. She and her husband Kevin wrote Don't Forget to Flush! A Bathroom Devotional for Kids. You can find her online most places as @happybritta. They all live happily
in the countryside near Chattanooga, TN.