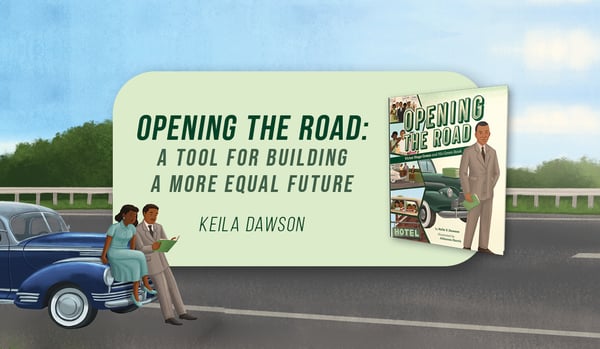 Keila Dawson is the author of Opening the Road, the first picture book about the creation and distribution of The Green Book. She shared with us the inspiration behind this picture book and her hopes for the ways it can be used as a tool to build a more equal future for all.
When writing about Victor Hugo Green, what one character trait did you find he had that inspired you?
Courage. Victor Hugo Green must have felt fearful given the violence directed toward anyone who showed a desire for equality, like he did. Victor knew he couldn't depend on protection from the law because the white Americans who were in power didn't believe Black Americans were entitled to the same freedoms and rights. So I constantly thought about the courage it took for Victor to not only to drive in America but to live in America during the time of segregation.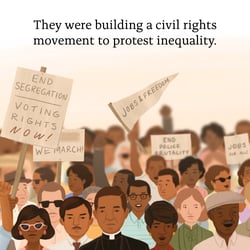 What did your illustrator bring to the project?
Alleanna's art conveys a visual story filled with emotion. I had difficulty choosing one of several endings as I wrote the manuscript. Her image is the perfect ending. And the road-themed timeline in the backmatter is pure genius!
Alleanna's illustrations make clear the emotion in the characters' expressions and the emotion in images that portray certain historical scenes. Her drawings bring us back in time. A closer look at her images shows how much research she put into each spread. Throughout the book, Alleanna captures the history, the unfairness, and the challenges Black Americans faced. But she also captured the resilience and accomplishments of Victor; his wife, Alma; and his community.
Why is it important for young children to learn about events that happened in the past?
True stories can be used as a bridge for children to connect the past to the present so they can think about how to build a better future. Although this book looks at historical events, kids can connect things that happened then to events they see today. It will help them think about what has and hasn't changed over the last eighty years since the end of segregation.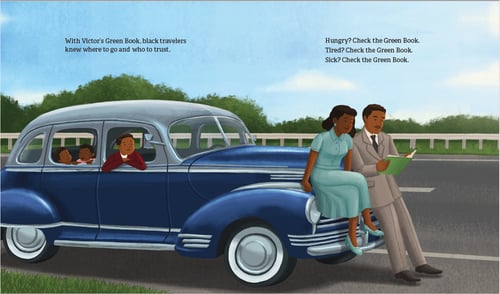 What are you hoping readers will take away from Opening the Road?
I'd like kids to gain a better understanding of what freedom means and its responsibilities. I'd also like them to learn that freedom isn't something anyone should take for granted. And when freedoms and/or human rights are challenged, to never underestimate their own ingenuity and the power of community to take action. Community may start small, like in a family, a school, or a neighborhood, but it will grow bigger and bigger, reaching more and more people in a nation—just like Victor Hugo Green did with his network of postal workers and Green Book travelers. Readers will see how Victor's efforts, much like the civil rights movement, grew decade after decade and eventually led to meaningful change.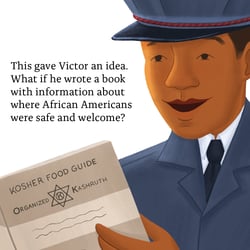 What are some ways educators can use Opening the Road with students?
I wrote an Educator's Activity Guide for teachers and librarians to use with the book. There are activities written for primary-grade students, but I also included a section for older students and adults.
The pre-reading activity, PICTURE WALK, uses the illustrations to introduce young students to concepts and content presented in the book, such as discrimination, segregation, separate but equal, civil rights movement, and sundown town. Alleanna made these complex ideas accessible to a young audience through her images that accompany the text. I also hope the discussion questions in the guide will spark a deeper conversation about why fighting for civil rights is important.
The road-themed timeline focuses on historical events during Victor and Alma Green's lifetime. In the BEYOND THE BOOK activities, students can extend that timeline or create one of their own, adding important events that have happened during their lifetime that help them understand history as it relates to civil rights today.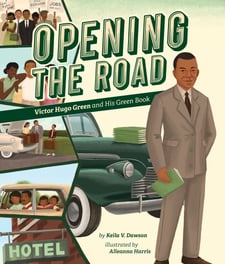 Click here to learn more about Opening the Road.
Click here to download the free Educator's Activity Guide.