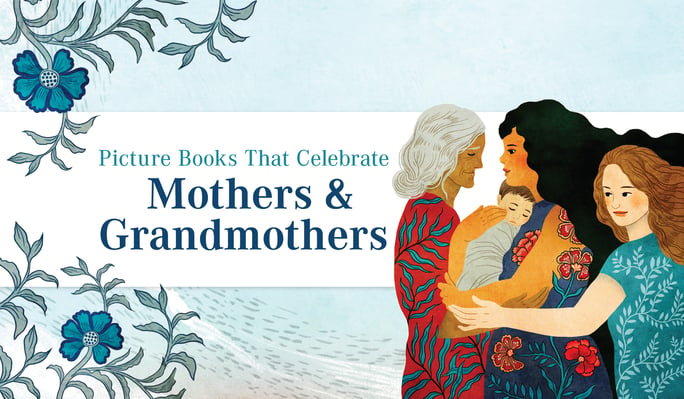 There's no greater gift than sharing a heartwarming story with a child. Treat the mothers and grandmothers in your life to a heartfelt and memorable Mother's Day by giving them the gift of cherished moments spent reading together. Children's books are the perfect way to celebrate the love and joy of motherhood on this special day. Scroll to shop our list of picture books that celebrate mothers and grandmothers.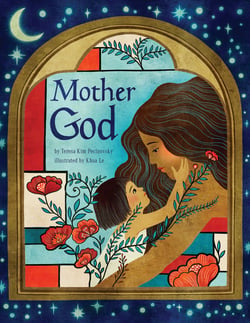 Teresa Kim Pecinovsky
Many of us know God the Father, but did you know that God is our Mother too? Mother God introduces a dozen images of God inspired by feminine descriptions from Scripture. God is a creative seamstress, generous baker, fierce mother bear, protective mother hen, strong woman in labor, nurturing nursing mother, wise grandmother, and comforting singer of lullabies. When we open our eyes to the divine feminine, we are all welcomed into a fuller, more diverse understanding of what it means to be made in the image of God.
Use the Mother God Scripture Guide and coloring pages alongside the book to more fully remind kids that God's love as a mother knows no bounds.
Age range: 3–8 years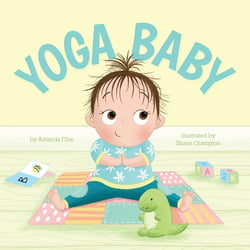 Reaching, bending, rocking, and swaying—these are just a few of the moves a bouncy little baby tries when her mother practices yoga throughout the day. In the midst of a busy day, yoga turns out to be a surprising source of connection, fun, and giggles for mother and child. Surprising and silly, Yoga Baby proves that it's never too early for parents and children to explore together what their bodies can do—never too early, in short, for the life-giving practice of yoga!
Age range: 1–3 years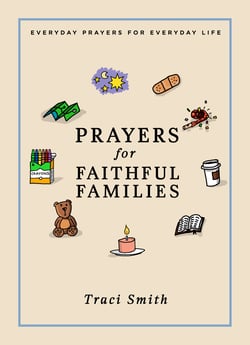 Prayers for Faithful Families: Everyday Prayers for Everyday Life
Life is busy, and finding time to gather and pray as a family can be a challenge. Prayers for Faithful Families equips busy parents with simple prayers written in ordinary language, for a wide variety of occasions from everyday moments like mealtime and bedtime to milestones such as the first day of school, the death of a pet, or welcoming a new baby. These short, but meaningful, prayers turn ordinary and extraordinary moments into opportunities to teach children that God is with them through all of life's joys and challenges.
For all ages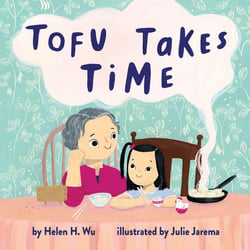 Homemade tofu is good, and good things take time. Lin and her grandma, NaiNai, are making tofu from scratch! When NaiNai goes through each step, from blending soybeans with water to molding curd into shape, Lin gradually becomes impatient. But she soon discovers that making tofu not only takes time, but also takes the whole universe! And most of all, it takes spending lovely time with her beloved grandmother. In this charming tale by Helen H. Wu, readers will marvel at how patience brings a whole universe together in a simple dish made by a modern Chinese American family.
Age range: 3–8 years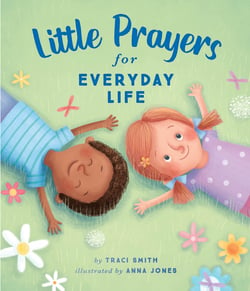 Little Prayers for Everyday Life
It's never too early to start to pray with your little one.
Childhood is full of all sorts of ordinary and extraordinary moments that pass us by, sometimes much too quickly. Little Prayers for Everyday Life turns these moments into opportunities for brief prayer together. The prayers are simple, but take the spirituality of young children seriously. This fully illustrated book contains prayers for morning, mealtimes, bath time, and bedtime. It also includes prayers about the seasons, welcoming a baby, losing a tooth, birthdays, celebrations, times of upset and fear, and other ordinary situations and emotions a child experiences.
Age range: 3–5 years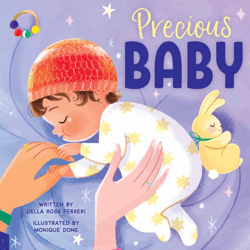 "Welcome, precious baby! Our prayers have all come true, that we may hold you in our arms and share the world with you." These heartwarming words from Precious Baby capture the essence of the joy and excitement that comes with the arrival of a new baby, whether the baby is biological or adopted. With its beautiful illustrations and simple yet charming rhymes, the book celebrates the wonder of new life and the love and warmth that family and friends bring to the new arrival.
Age range: 1–3 years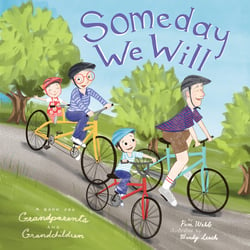 For grandparents and grandchildren separated by miles, the wait until the next delightful visit can seem endless. In Someday We Will, kids and grandparents mark the time by dreaming of all the wonderful things they'll do together someday, from bicycling down a hill to whiling away the hours on a beach. Before they know it, someday is here! Someday We Will is the perfect gift for grandparents and grandchildren who look at the calendar with impatience and longing for the next fun-filled time with their loved ones.
Age range: 3–8 years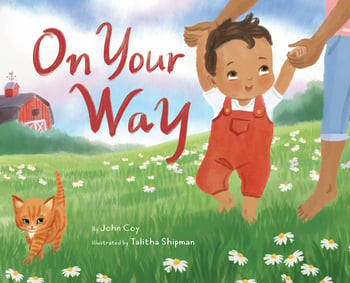 A tender look back at a child's first steps, On Your Way is a celebration of growth, movement, and the importance of slowing down to observe life's milestones both big and small.
A mother recounts for her child "that day on the porch" when they first tried to walk. As the child totters, stumbles, and flops, young animals nearby gallop, jump, waddle, and hop. This is a perfect book for looking back at how far kids have come . . . and how far they'll go.
Age range: 1–5 years
Click here to view all books from Beaming Books.
Searching for adult nonfiction gifts? Click here to explore recommendations from our sister imprint, Broadleaf Books.