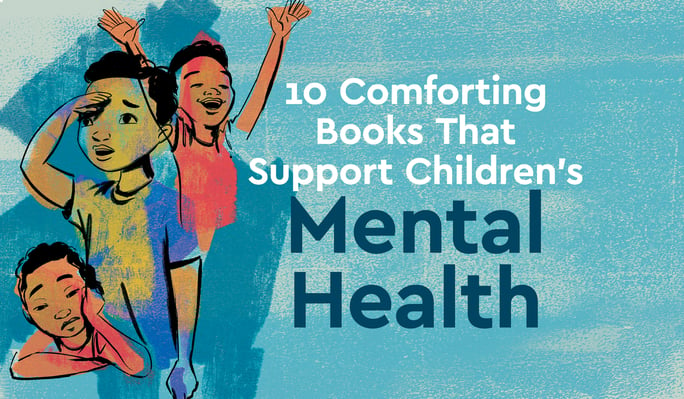 Our mental health affects every aspect of our lives. Since our mental well-being is just as important as our physical well-being, it's crucial to equip children with the tools they need to develop their sense of self-awareness and emotional intelligence. However, it can be challenging to help kids understand their thoughts and feelings when they may not have the words to express them effectively. Below are comforting resources to help children learn to cope with difficult emotions, to navigate challenging situations, and to build resilience.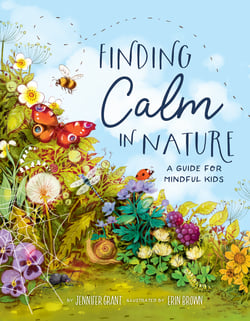 Finding Calm in Nature: A Guide for Mindful Kids
One way to feel better when we are hurting is to spend time outside. Being in nature is good for both our bodies and our minds. Finding Calm in Nature is filled with mindfulness practices such as breathing exercises, stretching, and keeping a nature notebook to equip kids with the skills necessary to navigate their feelings as they spend time outdoors. Author Jennifer Grant's affirming, kind voice will inspire kids to see the world with fresh eyes—and discover the calm, joy, and wonder waiting just outside their door.
Age range: 9–13 years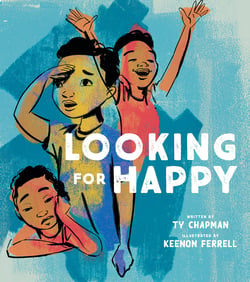 Every day is different. Some days everything goes right—you're in the groove and feeling like yourself. But some days, it's a lot harder to find happy because everything that should be fun just feels . . . flat. In Looking for Happy, a young boy is having one of those dreary days, and nothing seems to help. But after trying his grandmother's way to shake the blues also fails, he discovers that happiness is easiest to find when you're not looking. This picture book gently reminds readers that it's normal to have happy and sad days and normalizes speaking about emotions and seeking help.
Age range: 5–8 years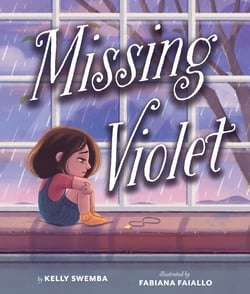 Life is full of sunshine for inseparable friends Violet and Mia. Until one day, Violet leaves school sick and doesn't get better. Without her best friend, Mia slips into a gloomy existence. As she moves through the stages of grief like the colors of a rainbow, Mia wonders if she will ever feel like herself again. When Mia reaches out to her classmates, she remembers what she loved most about Violet. Missing Violet is a sensitive and poignant story about the loss of a friend and experiencing the different stages of grief.
Age: 5–8 years
Publication date: January 31, 2023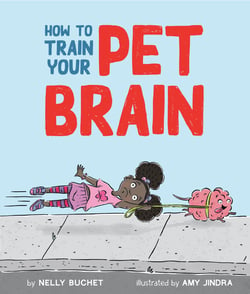 How does it feel to smile, or to stick out your bottom lip? With heart and humor, How to Train Your Pet Brain invites kids to explore how their bodies and minds work together to process emotions. Told from the perspective of a child, this unexpectedly funny take on the tricky topic of mental health follows two characters learning to train their pet brains. Lighthearted illustrations paired with grounded language help kids understand why their brain does what it does, teaches that big feelings are okay, and guides kids through a simple practice to help them feel calm.
Download the free How to Train Your Pet Brain Educator's Guide to help kids continue learning about how they can train their own pet brain.
Age range: 3–8 years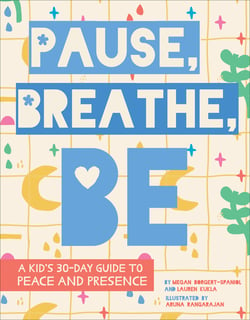 Pause, Breathe, Be: A Kid's 30-Day Guide to Peace and Presence
Megan Borgert-Spaniol and Lauren Kukla
Living a mindful life can be easy—just take it one day at a time. Pause, Breathe, Be: A Kid's 30-Day Guide to Peace and Presence encourages kids to engage in mindfulness through interactive, fun, and easy methods. Daily mantras, exercises, quizzes, and activities help kids achieve a deeper understanding and connection to the world around them while building self-esteem and reducing anxiety. Additional content sprinkled throughout these sections sparks further exploration and discovery, helping young readers incorporate calm, joy, and peace in their lives each day.
Download the free 7-Day Mindfulness Challenge for a week-long mindfulness guide for kids based on activities from Pause, Breathe, Be.
Age range: 9–13 years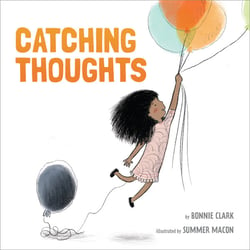 Have you ever had an unwelcome thought that you just couldn't lose, no matter how hard you tried to push it away? For every child who has been weighed down by sadness or anxiety, this charming story about a little girl who has a thought she simply cannot lose teaches kids how to acknowledge unwanted thoughts, show them compassion, then actively let them go. Through this delightful story with charming illustrations, children learn how to practice mindfulness, focusing on thoughts that bring beauty, joy, and calm into their lives.
Age range: 3–8 years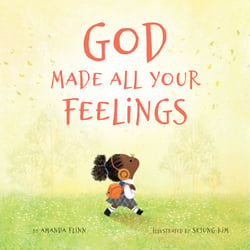 We all have lots and lots of feelings, adults and kids alike. For young children, feelings can be overwhelming and difficult to manage. This sweet picture book explores the wide variety of emotions kids experience—happiness, sadness, anger, fear, and others—and gently reassures them that it is okay to feel these feelings and that God is with us through all the ups and downs. The book affirms young children with the message that all our emotions help us grow and that no matter how we are feeling, God loves us.
Age range: 3–5 years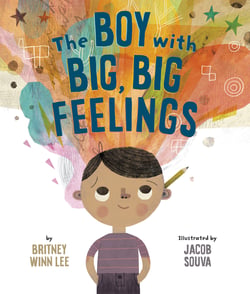 The Boy with Big, Big Feelings
Meet a boy with feelings so big that they glow from his cheeks, spill out of his eyes, and jump up and down on his chest. When a loud truck drives by, he cries. When he hears a joke, he bursts with joy. When his loved ones are having a hard day, he feels their emotions as if they were his own. The boy tries to cope by stuffing down his feelings, but with a little help and artistic inspiration, the boy realizes his feelings are something to be celebrated.

It's an honor to be a caregiver of little bodies that house such big hearts. Author Britney Winn Lee shares six tips to help nurture kids with big feelings in this parent guide.
Age range: 3–8 years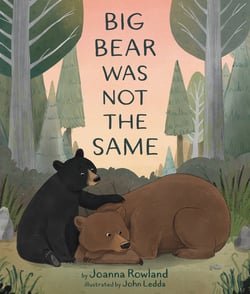 Little Bear loves the woods, his home, and going on adventures with his strong and brave best friend, Big Bear. Then something scary happens to Big Bear. He's caught in a forest fire. Even after he escapes and is safe, Little Bear can tell that Big Bear is not the same. How can Little Bear's big, strong, brave friend be so scared now? And how can Little Bear be a good friend? In Big Bear Was Not the Same, Joanna Rowland gently introduces children to the impact that a traumatic event can have on even the strongest and bravest among us, and demonstrates how to be compassionate to a loved one experiencing the effects of trauma.
Includes backmatter written by a family therapist with information on how to talk about trauma with children.
Age range: 3–8 years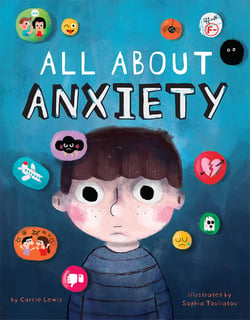 Anxiety. It's an emotion that rears its head almost every day, from the normal worries that most of us experience to the anxiety disorders that many kids live with daily. All About Anxiety helps kids learn about what's going on in their brain and central nervous system when they feel anxious. They'll learn about the evolutionary reasons for fear and anxiety and that anxiety isn't always a bad thing—except for when it is! Most importantly, kids will discover new strategies to manage their anxiety so they can live and thrive with anxiety.
Age range: 9–13 years
Click here to view all books from Beaming Books.
Searching for books on mental well-being for adults? Click here to explore comforting recommendations from our sister imprint, Broadleaf Books.