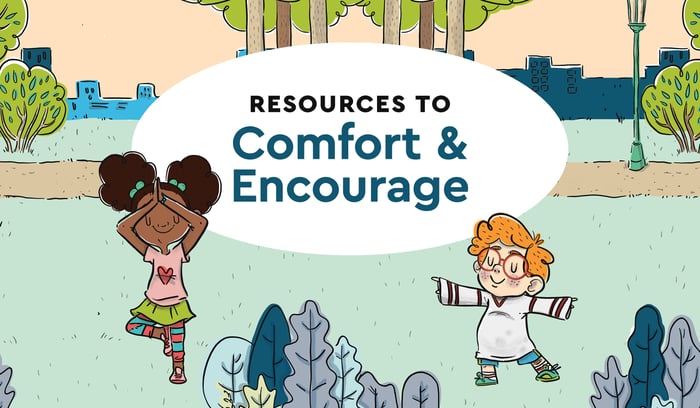 Our mental health affects every aspect of our lives, and this has become even more evident during the past few years. How can we equip our children with the tools they need to develop good mental health, especially when they may not have words for all the things they are feeling? Below are resources to help you help kids process and understand their thoughts and feelings.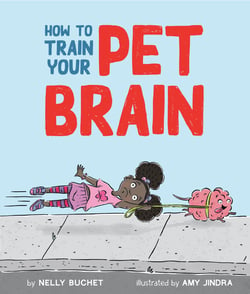 How does it feel to smile, or to stick out your bottom lip? With heart and humor, How to Train Your Pet Brain invites kids to explore how their bodies and minds work together to process emotions. Told from the perspective of a child, this unexpectedly funny take on the tricky topic of mental health follows two characters learning to train their pet brains. Lighthearted illustrations paired with grounded language help kids understand why their brain does what it does, teaches that big feelings are okay, and guides kids through a simple practice to help them feel calm.
Download the free How to Train Your Pet Brain Educator's Guide to help kids continue learning about how they can train their own pet brain.
Age range: 3–8 years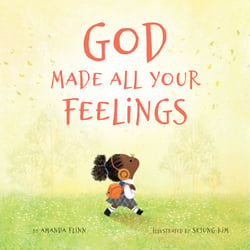 We all have lots and lots of feelings, adults and kids alike. For young children, feelings can be overwhelming and difficult to manage. This sweet picture book explores the wide variety of emotions kids experience—happiness, sadness, anger, fear, and others—and gently reassures them that it is it okay to feel these feelings and that God is with us through all the ups and downs. The book affirms young children with the message that all our emotions help us grow and that no matter how we are feeling, God loves us.
Age range: 3–5 years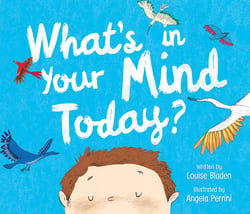 Children who struggle with negative thoughts may wonder how to make them go away. In this guided, illustrated meditation for kids, author Louise Bladen offers a simple mindfulness practice, not to banish bad thoughts, but to feel calm in the midst of thoughts that come and go. Children will learn how to breathe and center themselves in their bodies, find different ways to think about their positive and negative thoughts, and ultimately learn that they have the ability to feel calm and at peace no matter what kinds of thoughts happen to be in their mind.
Age range: 3–5 years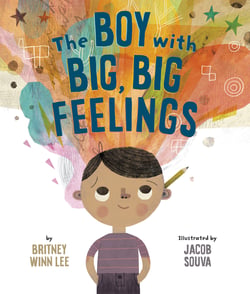 The Boy with Big, Big Feelings
Meet a boy with feelings so big that they glow from his cheeks, spill out of his eyes, and jump up and down on his chest. When a loud truck drives by, he cries. When he hears a joke, he bursts with joy. When his loved ones are having a hard day, he feels their emotions as if they were his own. The boy tries to cope by stuffing down his feelings, but with a little help and artistic inspiration, the boy realizes his feelings are something to be celebrated.

It's an honor to be a caregiver of little bodies that house such big hearts. Author Britney Winn Lee shares six tips to help nurture kids with big feelings in this parent guide.
Age range: 3–8 years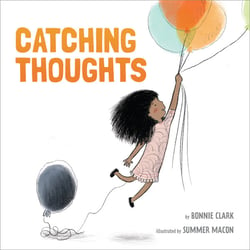 Have you ever had an unwelcome thought that you just couldn't lose, no matter how hard you tried to push it away? For every child who has been weighed down by sadness or anxiety, this charming story about a little girl who has a thought she simply cannot lose teaches kids how to acknowledge unwanted thoughts, show them compassion, then actively let them go. Through this delightful story with charming illustrations, children learn how to practice mindfulness, focusing on thoughts that bring beauty, joy, and calm into their lives.
Age range: 5–8 years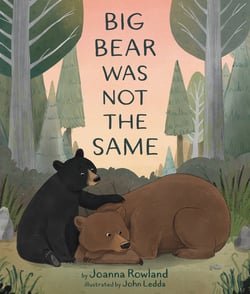 Little Bear loves the woods, his home, and going on adventures with his strong and brave best friend, Big Bear. Then something scary happens to Big Bear. He's caught in a forest fire. Even after he escapes and is safe, Little Bear can tell that Big Bear is not the same. How can Little Bear's big, strong, brave friend be so scared now? And how can Little Bear be a good friend? In Big Bear Was Not the Same, Joanna Rowland gently introduces children to the impact that a traumatic event can have on even the strongest and bravest among us, and demonstrates how to be compassionate to a loved one experiencing the effects of trauma.
Includes backmatter written by a family therapist with information on how to talk about trauma with children.
Age range: 3–8 years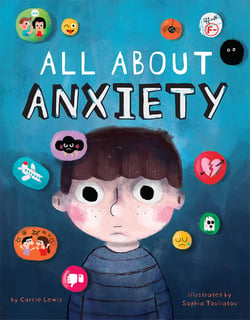 Anxiety. It's an emotion that rears its head almost every day, from the normal worries that most of us experience to the anxiety disorders that many kids live with daily. All About Anxiety helps kids learn about what's going on in their brain and central nervous system when they feel anxious. They'll learn about the evolutionary reasons for fear and anxiety and that anxiety isn't always a bad thing—except for when it is! Most importantly, kids will discover new strategies to manage their anxiety so they can live and thrive with anxiety.
Age range: 9–13 years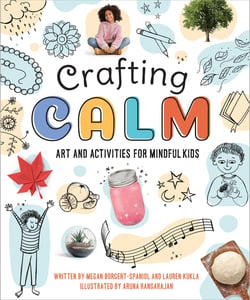 Crafting Calm: Art and Activities for Mindful Kids
Megan Borgert-Spaniol and Lauren Kukla
Mindfulness is a powerful practice to help kids find calm in the midst of everyday stress—but how can we make it accessible and fun for kids? Crafting Calm invites kids to engage in and practice mindfulness through fun and easy exercises, quizzes, crafts, and activities, with the goal of learning a deeper sense of calm, peace, joy, and connection to the world around them. Perfect for kids to do alone or with the help of an adult, the activities in Crafting Calm will have kids playing, tinkering, creating, and doodling their way to peaceful, balanced minds.
Age range: 5–13 years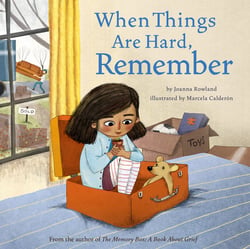 When Things Are Hard, Remember
Joanna Rowland
A seed falls to the ground. A child moves away. Can life bloom in a new place? In When Things Are Hard, Remember, Joanna Rowland, author of the bestselling book The Memory Box, uses gentle storytelling and poetic language to explore what it means to have hope—hope that things will get better, hope that you are cared for even when things are hard, and hope that new growth is waiting to burst forth, just around the corner.
Age range: 3–8 years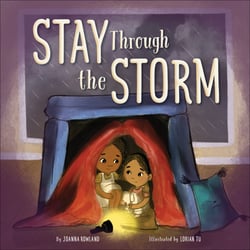 Joanna Rowland
When dark clouds gather in the distance, two friends come together to comfort each other through the storm. They shield each other through the rain, make a fort inside, and play games between claps of thunder. Through it all, they come back to a consistent plea: Stay. Stay through the storm. A story to bring hope in times of trouble, Stay Through the Storm is a moving reminder that we're never alone even when things seem darkest.