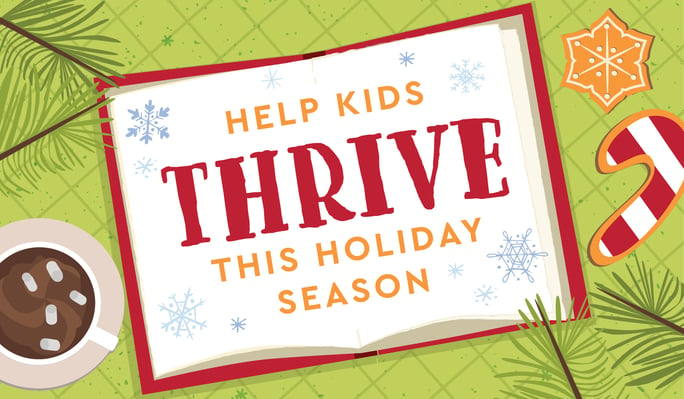 Kids face so many challenges in the world today. How can we equip our children with the tools they need to navigate the complexities life has to offer? Books offer us a unique opportunity to teach important lessons to kids in an age-appropriate way while making complex topics fun and digestible and opening up their worldview to new experiences. This holiday season, give the gift of books designed to help kids thrive in every aspect of their lives and grow into their best and truest selves. Below are many great options to choose from for the young readers in your life!
From now until Christmas, take 25% off your purchase with the code BBHOLIDAY25 at check-out.
Gifts to Celebrate the Holidays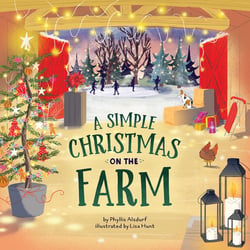 A Simple Christmas on the Farm
Phyllis Alsdurf (author), Lisa Hunt (illustrator)
When a little girl finds out her family is planning a "simple" Christmas this year, she's not so sure about it. But soon she gets into the spirit of simplicity and generosity by making presents and Christmas decorations with her parents and grandparents on their family farm. She and her mama share Christmas cookies with friends they meet, inviting everyone to join them for Christmas in their little red barn. Warm and heartfelt, this story invites children and families to imagine an inclusive Christmas, focusing on the simple pleasures of connection, community, and generosity.
Preschool (3–5 years); Early Grade (5–8 years)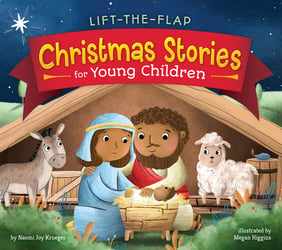 Lift-the-Flap Christmas Stories for Young Children
Naomi Joy Krueger (author), Megan Higgins (illustrator)
Glory to God in the highest! Jesus has been born! With surprises to uncover and reveal on every page, this collection of Christmas stories features the angel Gabriel's visit to Mary, Mary's journey to her cousin Elizabeth, and the birth of Jesus. Full of colorful and bright scenes, Lift-the-Flap Christmas Stories for Young Children invites the youngest readers to celebrate the birth of God's Son.
Toddler (1–3 years); Preschool (3–5 years)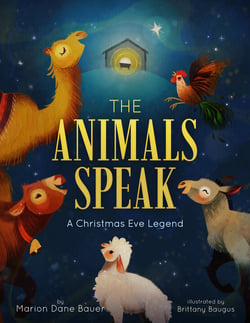 The Animals Speak: A Christmas Eve Legend
Marion Dane Bauer (author), Brittany Baugus (illustrator)
Long ago and even today, the story is told of how all the animals in the world, at the stroke of midnight on Christmas Eve, speak. With their newfound power of speech, the animals rejoice at the birth of Jesus, born humbly in a stable and surrounded by animals. Singing in treetops, braying in stables, barking in yards—the animals all rejoice and proclaim, "The Child is come." With rich illustrations and lyrical text, Newbery Honor Award-winner Marion Dane Bauer delights readers of all ages with this fresh telling of a classic Christmas legend.
Early Grade (5–8 years)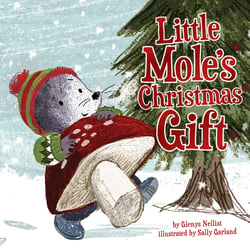 Glenys Nellist (author), Sally Garland (illustrator)
It was going to be the best Christmas ever because Little Mole had found the perfect gift for Mama: the biggest mushroom he had ever seen. But on his way home, Little Mole encounters other woodland friends in need. Though it pains him to do so, Little Mole shares pieces of his mushroom with each friend he meets until there's not much left. Little Mole fears Christmas is ruined, but ultimately, he discovers that his gift was bigger than he ever imagined.
Preschool (3–5 years); Early Grade (5–8 years)
Gifts to Support Kids' Social Emotional Learning (SEL)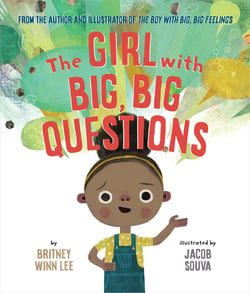 The Girl with Big, Big Questions
Britney Winn Lee (author), Jacob Souva (illustrator)
"Why can't people live on the moon?"
"Can I be president when I grow up?"
"What makes a person good?"
These are just some of the questions that bubble forth from one little girl with twinkling eyes and a curious mind. When the girl finds that her big questions make some people uncomfortable, she stops asking. But then she learns that her questions can solve problems and that asking questions is how we learn and grow. The Girl with Big, Big Questions celebrates the spirit of curiosity and the joy of learning. A lively picture book about a persistent girl and her quest for knowledge.
Early Grade (5–8 years)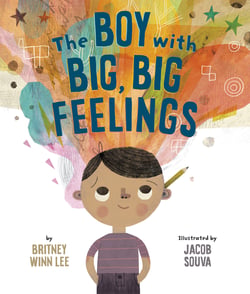 The Boy with Big, Big Feelings
Britney Winn Lee (author), Jacob Souva (illustrator)
Especially during difficult times, many kids (and adults!) find themselves experiencing big feelings. In The Boy with Big, Big Feelings, meet a boy with feelings so big that they glow from his cheeks, spill out of his eyes, and jump up and down on his chest. When a loud truck drives by, he cries. When he hears a joke, he bursts with joy. When his loved ones are having a hard day, he feels their emotions as if they were his own. The boy tries to cope by stuffing down his feelings, but with a little help and artistic inspiration, the boy realizes his feelings are something to be celebrated.
Download a free parent guide for helpful tips on how you can support and nurture kids with big, big feelings.
Preschool (3–5 years); Early Grade (5–8 years)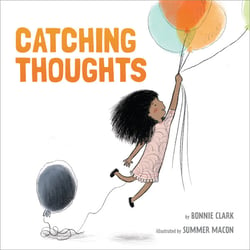 Bonnie Clark (author), Summer Macon (illustrator)
Have you ever had an unwelcome thought that you just couldn't lose, no matter how hard you tried to push it away? For every child who has been weighed down by sadness or anxiety, this charming story about a little girl who has a thought she simply cannot lose teaches kids how to acknowledge unwanted thoughts, show them compassion, then actively let them go. Through this delightful story with charming illustrations, children learn how to practice mindfulness, focusing on thoughts that bring beauty, joy, and calm into their lives.
Preschool (3–5 years); Early Grade (5–8 years)
Gifts that Celebrate Diverse Stories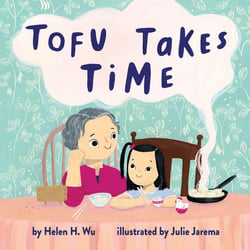 Helen H. Wu (author), Julie Jarema (illustrator)
Homemade tofu is good, and good things take time. Lin and her grandma, NaiNai, are making tofu from scratch! When NaiNai goes through each step, from blending soybeans with water to molding curd into shape, Lin gradually becomes impatient. But she soon discovers that making tofu not only takes time, but also takes the whole universe! And most of all, it takes spending lovely time with her beloved grandmother. In this charming tale by Helen H. Wu, readers will marvel at how patience brings a whole universe together in a simple dish made by a modern Chinese American family.
Preschool (3–5 years); Early Grade (5–8 years)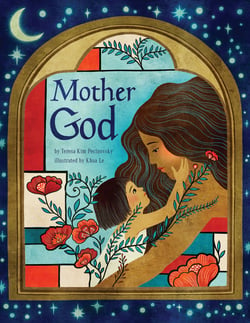 Teresa Kim Pecinovsky (author), Khoa Le (illustrator)
"You know God the Father, but God is your Mother too."

With lyrical, rhyming text and exquisite illustrations, Mother God introduces readers to a dozen images of God inspired by feminine descriptions from Scripture. Children and adults alike will be in awe of the God who made them as they come to know her as a creative seamstress, generous baker, fierce mother bear, protective mother hen, strong woman in labor, nurturing nursing mother, wise grandmother, and comforting singer of lullabies. This gorgeous picture book welcomes children into a fuller, more diverse understanding of what it means to be made in the image of God.
Preschool (3–5 years); Early Grade (5–8 years)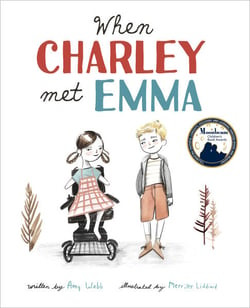 Amy Webb (author), Merrilee Liddiard (illustrator)
When Charley goes to the playground and sees Emma, a girl with limb differences who gets around in a wheelchair, he doesn't know how to react at first. But after he and Emma start talking, he learns that different isn't bad, sad, or strange—different is just different, and different is great! When Charley Met Emma will help kids think about disability, kindness, and how to behave when they meet someone who is different from them.
Preschool (3–5 years); Early Grade (5–8 years)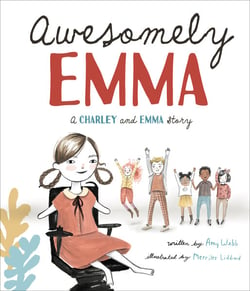 Amy Webb (author), Merrilee Liddiard (illustrator)
All kids have the power to advocate for themselves and others. Emma has limb differences, but different isn't bad, sad, or strange. It's just different! But when some accessibility problems get in the way at the local art museum, it ruins the fun of a class trip . . . and then Emma's friend Charley makes things even worse! In the middle of a really bad day, Emma has to call upon her sense of inner awesome to stand up for herself and teach everyone a lesson about the transformative power of feeling awesome in your own skin.
Preschool (3–5 years); Early Grade (5–8 years)
Gifts for the Young Learner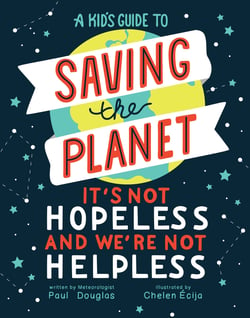 A Kid's Guide to Saving the Planet: It's Not Hopeless and We're Not Helpless
Paul Douglas (author), Chelen Écija (illustrator)
The Earth is warming. The climate is changing. Sea levels are on the rise, and plastic is showing up . . . everywhere. We have every reason to be concerned about our planet, our only home. What can you do to help? Plenty! Despite what you may hear on the news, the situation isn't hopeless, and we aren't helpless. In this inspiring, informative book, nationally recognized meteorologist Paul Douglas clearly and thoughtfully presents the daunting problems of climate change. And he offers realistic solutions (including some that are already working!) and actions that kids can participate in now. It's imperative that we all step up and become part of the solution, by engaging in new, smarter ways of living.
Middle Grade (9–13 years)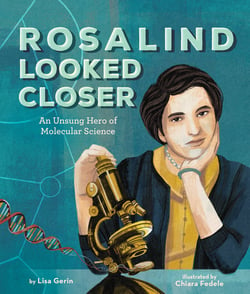 Rosalind Looked Closer: An Unsung Hero of Molecular Science
Lisa Gerin (author), Chiara Fedele (illustrator)
As a Jewish girl in England, Rosalind Franklin grew up against the backdrop of World War II. Fascinated with the natural world, as well as the invisible world that she could only see through her microscope, Rosalind developed a passion for science during a time when few women were recognized for their contributions to the field. She learned a new technique called X-ray diffraction to take photos of molecular structures. With this technique she captured an image of DNA that was unlike any other image that had been seen before. She saw an image of what the DNA double helix looked like up close—one of the most important findings of the twentieth century.
An unsung hero of molecular science, Rosalind persisted even when men took credit for her work, going on to research the molecular shape of viruses. Rosalind Looked Closer is sure to inspire educators and parents interested in encouraging curiosity and a passion for STEM in girls and boys.
Early Grade (5–8 years)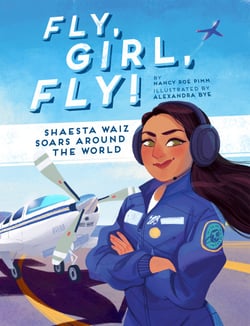 Fly, Girl, Fly! Shaesta Waiz Soars Around the World
Nancy Roe Pimm (author), Alexandra Bye (illustrator)
Shaesta Waiz, a refugee from Afghanistan, dreamed of doing great things. But she had some obstacles to overcome first: leave a refugee camp, make a new life in America, be the first in her family to go to college, and overcome her fear of flying. At the age of thirty, Shaesta was the youngest woman and the first from Afghanistan to circumnavigate the globe by herself in a single-engine aircraft. Fly, Girl, Fly! tells her incredible story and encourages all kids, especially young girls, to pursue their dreams and follow their heart.
Preschool (3–5 years); Early Grade (5–8 years)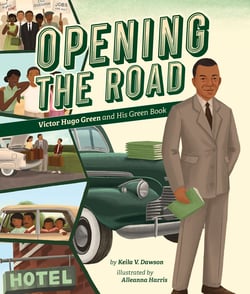 Opening the Road: Victor Hugo Green and His Green Book
Keila V. Dawson (author), Alleanna Harris (illustrator)
In the late 1930s when segregation was legal and Black Americans couldn't visit every establishment or travel everywhere they wanted to safely, a New Yorker named Victor Hugo Green decided to do something about it. Green wrote and published a guide that listed places where his fellow Black Americans could be safe in New York City. The guide sold like hot cakes! Soon customers started asking Green to make a guide to help them travel and vacation safely across the nation too. Green's guide allowed millions of African Americans to travel safely and enjoy traveling across the nation.
In the first picture book about the creation and distribution of The Green Book, author Keila Dawson and illustrator Alleanna Harris tell the story of the man behind it and how this travel guide opened the road for a safer, more equitable America.
Preschool (3–5 years); Early Grade (5–8 years)
Gifts for Faithful Families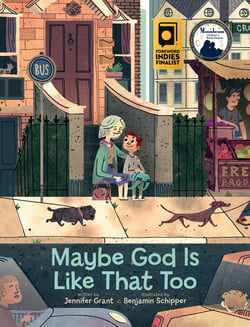 Jennifer Grant (author), Benjamin Schipper (illustrator)
Every child wonders where God lives or what God is like. In Maybe God Is Like That Too, a young boy asks his grandma where God is in their city. She invites him to pay attention to where he sees the fruit of the Spirit. The boy sees God in the kindness of a doorman holding the door for a man using a wheelchair, in the patience of his teacher helping him tie his shoes, and in the love, faithfulness, and gentleness of his grandma. An ordinary day in his city opens this young boy's eyes to God's Spirit at work all around him.
Preschool (3–5 years); Early Grade (5–8 years)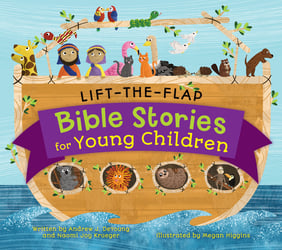 Lift-the-Flap Bible Stories for Young Children
Andrew J. DeYoung (author), Naomi Joy Krueger (author), Megan Higgins (illustrator)
It's never too early to share the Bible with the youngest in our lives. The timeless stories of the Bible are full of surprises in this vibrant, colorful lift-the-flap book. With secrets to discover and unfold on every page, Lift-the-Flap Bible Stories for Young Children brings God's Word to life, from Adam and Eve to the story of Easter.
Toddler (1–3 years); Preschool (3–5 years)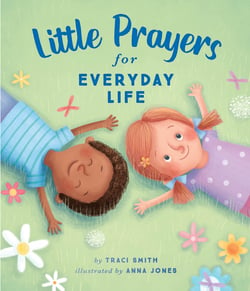 Little Prayers for Everyday Life
Traci Smith (author), Anna Jones (illustrator)
It's never too early to start to pray with your little one.

Childhood is full of all sorts of ordinary and extraordinary moments that pass us by, sometimes much too quickly. Little Prayers for Everyday Life turns these moments into opportunities for brief prayer together. The prayers are simple, but take the spirituality of young children seriously. Little Prayers for Everyday Life contains prayers for morning, mealtimes, bath time, and bedtime. It also includes prayers about the seasons, welcoming a baby, losing a tooth, birthdays, celebrations, times of upset and fear, and other ordinary situations and emotions a child experiences. This sweet book of illustrated prayers will become a well-loved keepsake for your little ones.
Toddler (1–3 years); Preschool (3–5 years)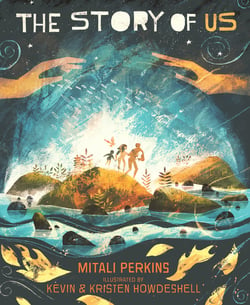 Mitali Perkins (author), Kevin & Kristen Howdeshell (illustrators)
Air. Water. Earth. Fire. Critically acclaimed author Mitali Perkins paints a sweeping picture of the biblical redemption story in this luminous, lyrical picture book. At the beginning of all things, Creator uses the four elements to make humans. When creation falls into chaos—resulting in greed, war, and devastation—Redeemer comes to fix the mess, using air, water, earth, and fire to rebuild what has been broken. Ultimately, at the end of all things, Restorer arrives, bringing lasting peace to all creation and healing to the earth. This thought-provoking work of art invites readers to ponder their own relationship to nature and the Divine.
Preschool (3–5 years); Early Grade (5–8 years)
To browse all of our books, visit beamingbooks.com.