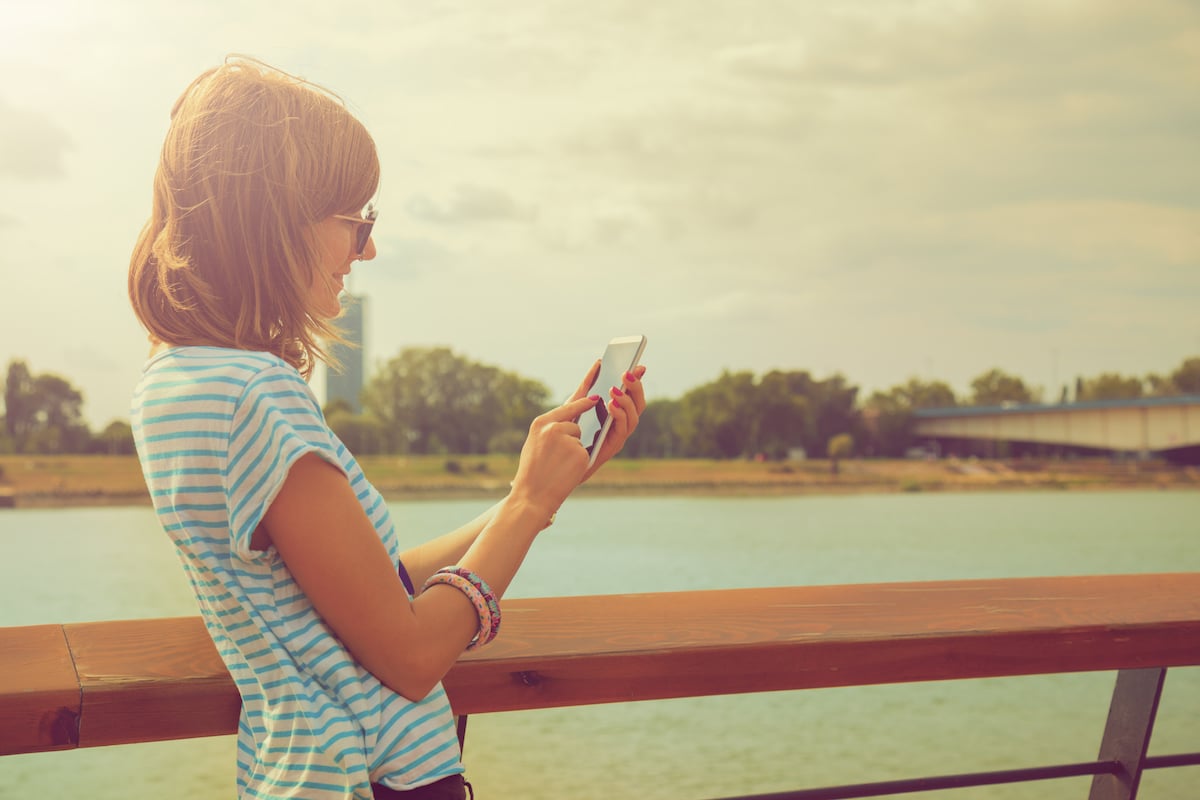 Excerpted from the foreword written by Sarah Bessey, author of Jesus Feminist and Out of Sorts: Making Peace with an Evolving Faith
When I received a copy of Grit and Grace: Heroic Women of the Bible, one of my daughters picked it up to read. She's the eldest of four - she has two sisters and a brother. When her friends come over, these girls are just as likely to be re-enacting epic Star Wars battle scenes as they are to be doing crafts. Her favorite books all feature heroes fighting evil, saving the world, defending the weak, leading the charge. Girls have a craving for a hero, too. Later that night, I went looking for the book and I found it in her room. She was sprawled on her bed, reading, unable to put it down.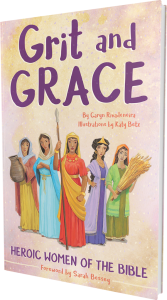 We began to talk about the book and I asked her, so which one of these women is your favorite? Miriam? Mary? Esther?
She tipped her head thoughtfully and said, "Definitely the girl who put a tent peg through that guy's skull."
I burst out laughing. (That's Jael, by the way, and you'll meet her in the chapter about Deborah.) Not the usual Sunday School answer, is it?
It made me remember all those years ago when I was pregnant with her. I remember going to the bookstore to browse through all of the children's literature because I loved to read as a child and I couldn't wait to introduce my own children to these stories. I pictured us curled up on the couch, reading Charlotte's Web or Anne of Green Gables or The Lion, The Witch, and the Wardrobe. Books were such a big part of my life as a child—they still are, to be honest—and the characters all deeply shaped my thinking and my way of seeing the world.
But I began to see a pattern: most of the books geared for boys were about heroes and adventures while most of the books for girls were about princesses and tea parties and friendship dilemmas. Even when I went to look in the Christian section, I found so many books about the men of the Bible—David, Paul, Gideon, Joshua, Moses, Abraham—but hardly any books about the women of the Bible. I wondered, "What about the women? Where are the women who are heroes for my daughters to see? Where are the reminders to my son that women are heroes, too?"
We can somehow get the idea that the women of the Bible were secondary characters or assistants, and so that women were not important or that they were incidental in God's story. We can even get the idea that to be a woman of God means to fit a small box of behavior or work or identity or expectation. We can pick up the idea from our culture that girls aren't valuable and that girls can't be heroes or leaders.
But instead in the stories of the Bible, we see women of God who kicked every stereotype to the side and followed God with grit and with grace. In this book, you'll meet women who were preachers, women who were prophets, women who were leaders, women who were pastors, evangelists, teachers, and army commanders! You will meet women who are brave and bold, women who were wily and clever, women who were fully alive, women who were flawed—just like us!—and yet said "yes!" to God.
You have a lineage of bold and unapologetic women behind you. You stand on the shoulders of these women even if you don't know it yet, women who loved God and loved people and showed up for their own lives with grit and with grace. You are more like them than you realize.
And you're a part of this big glorious story. You are! You're not a secondary character. And your story isn't for "someday"—someday when you're all grown up or when you finish school or if you get married or have children or whatever your "someday" has become in your dreaming.
Your story with God is already happening, you're in the midst of it. God's story doesn't start someday for you—you're an important part of the story already just as you are and just in this moment of your life.
That's why I was so happy to read Grit and Grace! In this book you'll find some of the women who will mess with your idea of what it means to be a girl in God's story: Miriam, Rahab, Leah, Priscilla, Deborah. These stories will give you a picture of what it looks like to say "yes!" to God in your own time and in your own place. It will remind you that being a girl after God's own heart is an adventure and it is still the greatest story ever told.
Grit and Grace: Heroic Women of the Bible is available wherever books are sold!
About the Author of Grit and Grace
Caryn Rivadeneira is the author of seven books. Caryn is a regular contributor to CT Women's blog and Aleteia's For Her. When not writing, you can find Caryn at church, where she works part-time, or hanging out with her husband, Rafael, their three kids, and their beloved rescued pit bull.