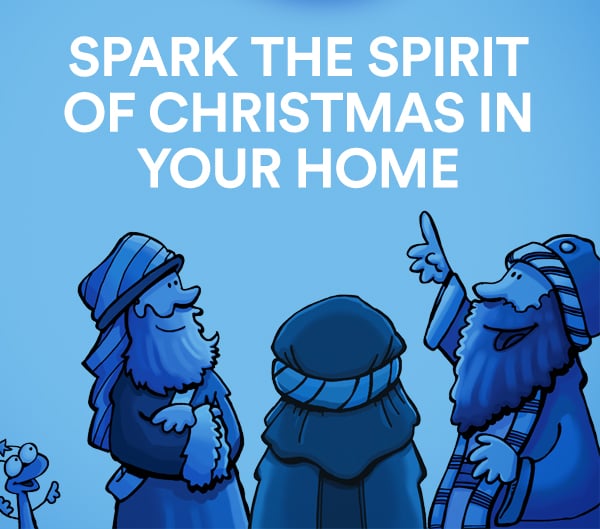 Simple Christmas Activities to Do at Home with Your Kids
We know that Christmas can fill your calendar with lots of extra seasonal "to dos": tree decorating, school parties, family gatherings, plays, and so forth. And it can be difficult (some days, impossible) to weave in meaningful conversations and experiences that honor the real meaning of Christmas. That's why we've been putting our heads together at Sparkhouse Family to create activities and giveaways that make it easier to sprinkle some faith and meaning into your everyday tasks this year.
In addition to the Advent coloring pages and other fun projects you'll find in the Family Freebies category, we're adding two more fun projects that you can do at home this holiday season.
Simple Christmas Activities
The Celebration Candle

- Follow the directions to coat a jar with tissue paper to make a festive holiday tea light holder that reminds us of the bright light of Jesus that came to our world.

The Christmas Story Cookie

- Decorate sugar cookies with nativity figures that will immerse kids in the Christmas story and remind them of the story later when the snacks are eaten as well.
Download the Christmas Printables Here
Originally Published 12/16/2015