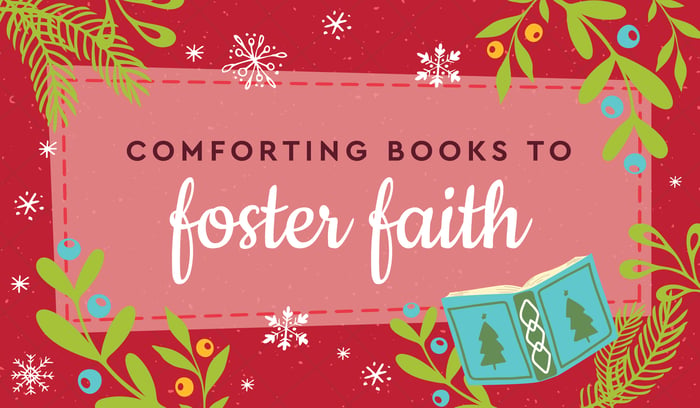 It's been a difficult two years for all of us, including our children. In challenging times, faith can be a source of comfort. Below are books and resources that will help kids grow in their faith—a gift kids will carry with them long after the holidays are over.
This holiday season will be unique again. Shipping across all industries will be challenging this year. We encourage you to shop early. From now through Christmas*, get free shipping and 25% off all purchases with code BBHOLIDAY21 at check-out.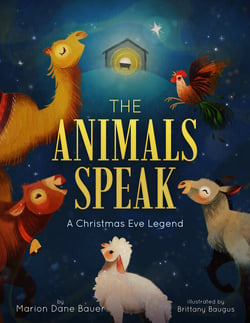 The Animals Speak: A Christmas Eve Legend
Marion Dane Bauer
Long ago and even today, the story is told of how all the animals in the world, at the stroke of midnight on Christmas Eve, speak. With their newfound power of speech, the animals rejoice at the birth of Jesus, born humbly in a stable and surrounded by animals. Singing in treetops, braying in stables, barking in yards—the animals all rejoice and proclaim, "The Child is come." With rich illustrations and lyrical text, Newbery Honor Award-winner Marion Dane Bauer delights readers of all ages with this fresh telling of a classic Christmas legend.
Age range: 5-8 years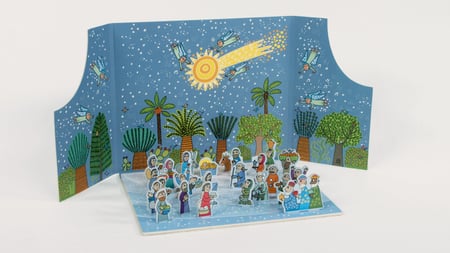 The Birth of Jesus Advent Calendar and Nativity Scene
In this fun and meaningful Advent calendar, each day reveals a different figure that can be placed in the scene, from shepherds and animals to Mary, Joseph, and baby Jesus. A bonus figure on December 26 keeps the holiday celebration going and continues the story beyond the day of Jesus's birth. Perfect for the whole family to use together, The Birth of Jesus Advent Calendar is designed to be reusable so you and your kids can keep enjoying it for years to come.
Age range: 3-8 years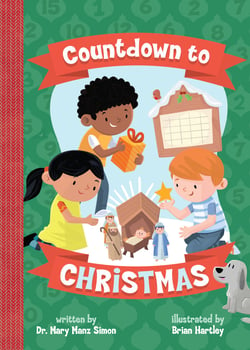 This Christmas board book transforms the weeks leading up to December 25 into a fun-filled celebration of Jesus's birth for the whole family. With activities and opportunities for reflection for children and families, Countdown to Christmas focuses these weeks of excitement and anticipation on the true significance of Christmas. Daily prayers and Bible verses help young children think about the meaning of Jesus's birth as they wait for the big day.
Age range: 1-5 years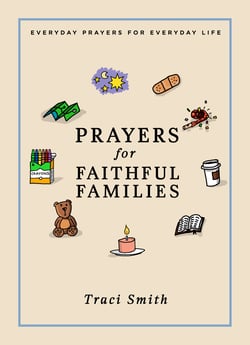 Prayers for Faithful Families: Everyday Prayers for Everyday Life
Life is busy, and finding time to gather and pray as a family can be a challenge. Prayers for Faithful Families equips busy parents with simple prayers written in ordinary language, for a wide variety of occasions from everyday moments like mealtime and bedtime to milestones such as the first day of school, the death of a pet, or welcoming a new baby. These short, but meaningful, prayers turn ordinary and extraordinary moments into opportunities to teach children that God is with them through all of life's joys and challenges.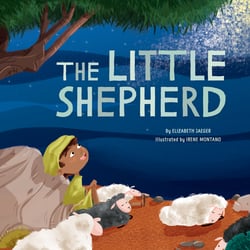 When a little shepherd boy is awakened by the brightness of angels one night, he is delighted to learn that a baby has come to save the world. In this gentle Christmas story told from the perspective of a young shepherd, children will be immersed in the wonder and joy of Jesus's birth. The exuberance of the little shepherd will inspire young children to go and tell the story of this special baby and the love God showed that night.
Age range: 3-5 years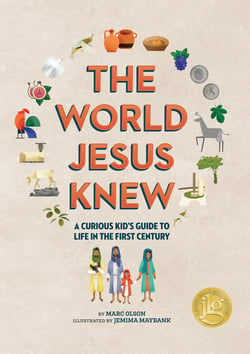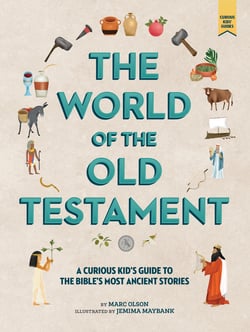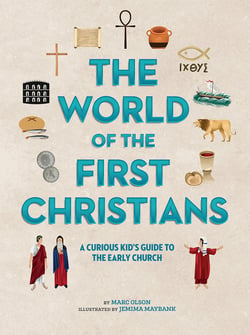 Marc Olson
The Curious Kids' Guides present cool and surprising information about Christian history and beliefs in an entertaining, visually engaging way for kids.
The World Jesus Knew is a visual guide to the history and culture of the world during Jesus's time, with vibrant illustrations and maps.
The stories of the Old Testament portray a world completely foreign from our own. The World of the Old Testament helps kids understand the setting in which these stories took place.
The World of the First Christians explores what happened after the events of the Gospels and gives kids new insights into the early growth of the Christian faith.
Age range: 9-13 years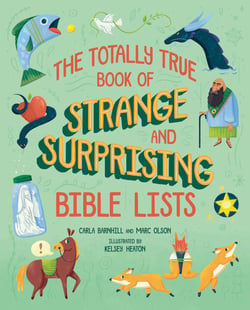 The Totally True Book of Strange and Surprising Bible Lists
Carla Barnhill and Marc Olson
From talking donkeys to women turning into salt, the Bible is filled with weird and wacky stuff. This big book of lists highlights the strange details and pairs them with cool and quirky illustrations. Inside, you'll find collections of lesser-known stories, sayings, creatures, and more. (You may even stumble across something you've never heard of!) The Totally True Book of Strange and Surprising Bible Lists invites kids to get curious about the Bible and engage with it in a whole new way.
Age range: 9-13 years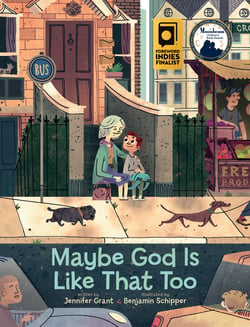 Every child wonders where God lives or what God is like. In Maybe God Is Like That Too, a young boy asks his grandma where God is in their city. She invites him to pay attention to where he sees the fruit of the Spirit. The boy sees God in the kindness of a doorman holding the door for a man using a wheelchair, in the patience of his teacher helping him tie his shoes, and in the love, faithfulness, and gentleness of his grandma. An ordinary day in his city opens this young boy's eyes to God's Spirit at work all around him.
Age range: 3-8 years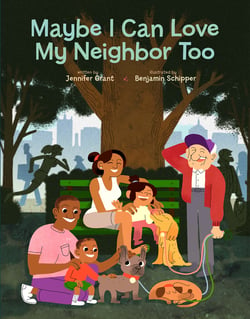 Maybe I Can Love My Neighbor Too
In this follow-up to the award-winning Maybe God Is Like That Too, a young girl wonders how to be a good neighbor to the dozens of people in her apartment building, the people on the street, and the other kids at the park. With help from her mama, the girl discovers that all it takes is a little kindness and creativity to show love to neighbors near and far.
Age range: 3-8 years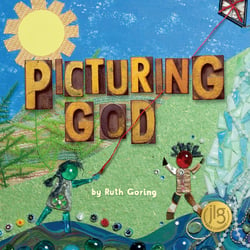 With poetic language and gorgeous handcrafted mixed-media collages and mosaics, Picturing God brings to life the many metaphors for God found in the Bible. God is the light, living water, a father, a mother, clothing, a rock, wind, comforter, a door, the Good Shepherd, and more. Poet and artist Ruth Goring invites children and adults alike to revisit the beautiful imagery found in Scripture and provides an opportunity for children to develop their imagination about who God is.
Age range: 5-8 years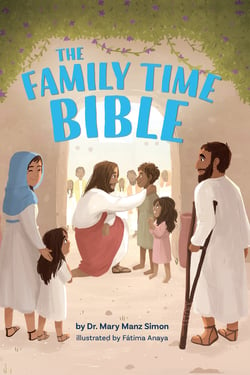 Whether you have five minutes or twenty, this story Bible offers captivating stories from the Old and New Testaments that the whole family can enjoy together. The Family Time Bible serves as a children's Bible and a family devotional, and offers a mix of Bible stories, key verses, and prayer starters.
Age range: 3-8 years
Click here to view all of our 2021 holiday gift guides.
To browse all of our books and resources, visit beamingbooks.com.
*For orders received after November 12, we cannot guarantee delivery by Christmas. If you'd still like to receive the discount and free shipping after this date, download this PDF to let your loved one know a gift is on its way.