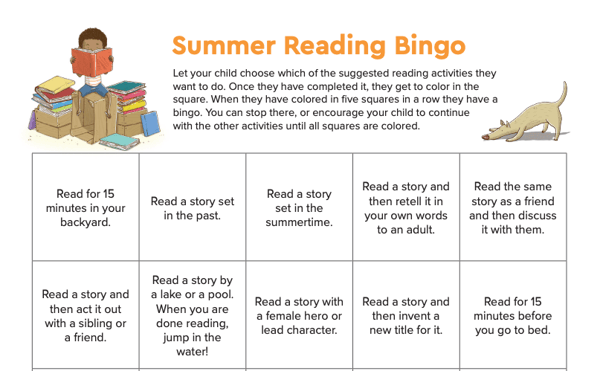 Summer reading should be fun! Summer vacation is the perfect time to stretch out on a hammock or curl up on a lawn chair with some lemonade and dive into an engrossing story. Kids who spend time reading during the summer go back to school in the fall with their reading skills improved. This will not only help them in school, but it will also help them later in life. Kids who read during the summer months form life-long memories and make powerful connections with books.
Since summer is right around the corner, we created a Summer Reading Bingo board to encourage your kids to read a wide variety of books while having fun. All activities on the bingo board can be easily adapted to the reading level of your child. Click here to download the complete bingo board.
Happy summer reading!
Originally Published 5/2/2017