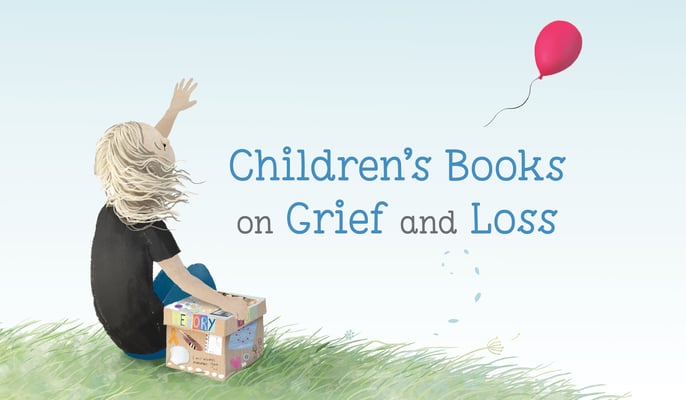 Grief is an overwhelming and complex emotion that many of us—including children—have experienced. Books can be a powerful tool in helping kids process the weight of loss. These books provide a safe space for little ones to explore complex emotions and express their feelings in a healthy way. Through relatable characters and stories, kids can learn that they are not alone in their grief and that it's okay to feel sad, angry, or confused. For times of change and loss, here are some helpful resources to guide the healing process and help children navigate their emotions.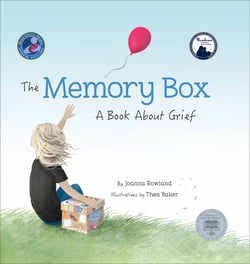 The Memory Box: A Book About Grief
Joanna Rowland
From the perspective of a young child, Joanna Rowland artfully describes what it is like to remember and grieve a loved one who has died. In The Memory Box, a young girl creates a box full of memories and mementos to remember her loved one and find comfort in the midst of loss. A parent guide in the back includes expert information on helping children manage the complex emotions of grief, as well as suggestions on how to create their own memory box.
Click here to read moving testimonials from others who have helped children heal during a time of grief.
Age: 3–8 years
Publication date: September 26, 2017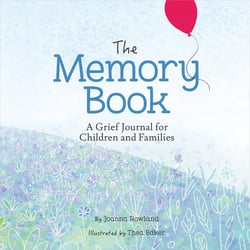 The Memory Book: A Grief Journal for Children and Families

Joanna Rowland


Joanna Rowland's best-selling The Memory Box has helped thousands of children work through the complex emotions that arise after the loss of a loved one. For families who want to create their own memory box, The Memory Book is a guided journal designed to help children process grief. Together, families can remember their lost loved one by creating their own memory album full of photos and keepsakes. This journal brings comfort in the midst of loss through gentle prompts for journaling, drawing, and talking, helping kids and families navigate grief.

Age: 3–8 years

Publication date: January 14, 2020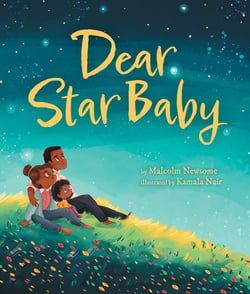 Written as a letter to his unborn baby sibling, Dear Star Baby shares how a little boy processes the grief he and his family experience after a miscarriage. He tells the baby all about how they were preparing their home to welcome them and the things he was looking forward to doing together. He processes his wonders, wishes, and sadness after this tremendous loss. Dad says their Star Baby feels far away. Mom says their Star Baby is always in her heart. The little boy imagines his baby sibling singing and twinkling in the night sky as he sleeps.
Poignant and sensitively told, this story will help families who have lost a baby to miscarriage or stillbirth grieve and move forward together.
Age: 5–8 years
Publication date: April 4, 2023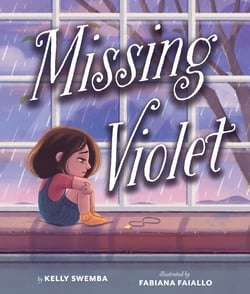 Life is full of sunshine for inseparable friends Violet and Mia. Until one day, Violet leaves school sick and doesn't get better. Without her best friend, Mia slips into a gloomy existence. As she moves through the stages of grief like the colors of a rainbow, Mia wonders if she will ever feel like herself again. When Mia reaches out to her classmates, she remembers what she loved most about Violet. Missing Violet is a sensitive and poignant story about the loss of a friend and experiencing the different stages of grief.
Age: 5–8 years
Publication date: January 31, 2023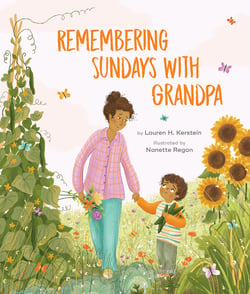 Remembering Sundays with Grandpa
Henry and his mom feel Grandpa's love in all his special places: in the rocking chair where he read stories with silly voices, in the cucumbers that always made him hiccup, and in the jewelry box he used to wind up so they could dance. As they remember the many loving moments they shared, they work through their grief. Remembering Sundays with Grandpa illustrates how even when someone is no longer part of the physical world, their love lives on forever.
Age: 3–8 years
Publication date: November 7, 2023
Click here to view all books from Beaming Books.
Searching for grief resources for adults? Click here to explore comforting recommendations from our sister imprint, Broadleaf Books.