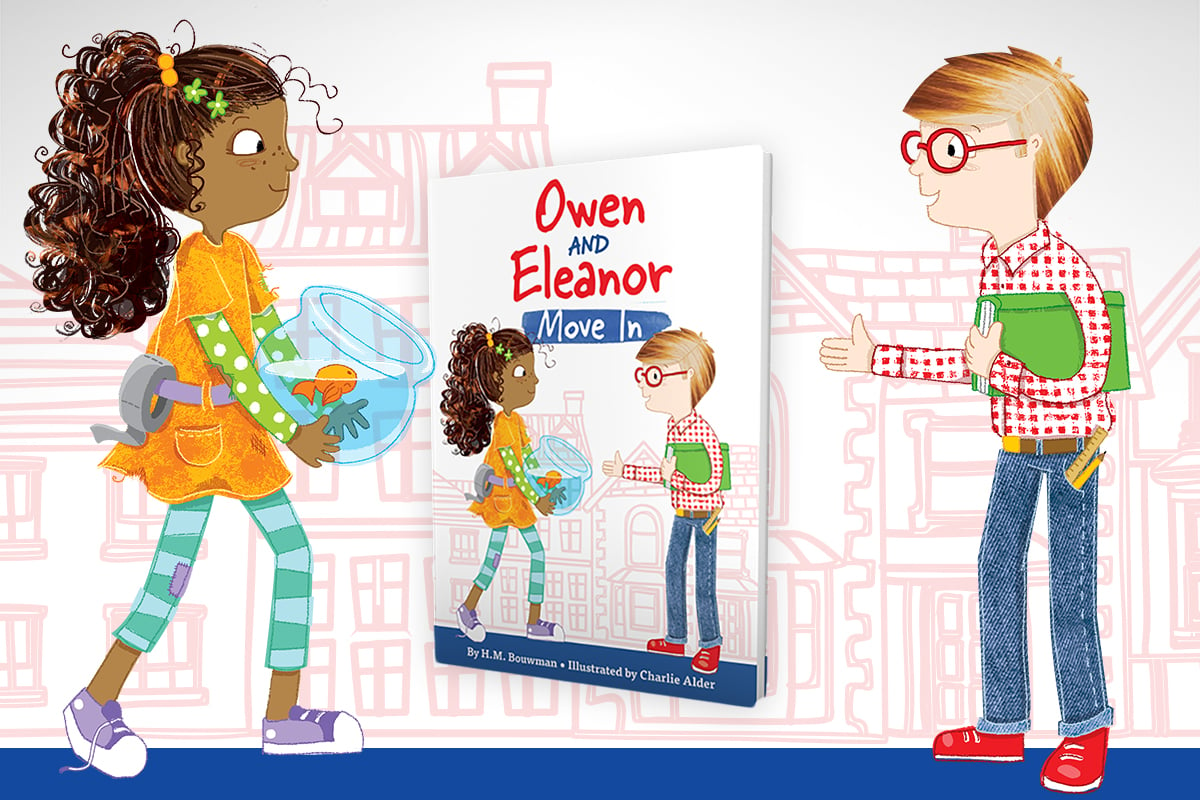 Today we are celebrating the release of the first book in our new chapter book series, Owen and Eleanor Move In. We asked H.M Bouwman to tell us more about her book.
Q: Tell us about the theme of Owen and Eleanor Move In.
A: Eleanor and Owen Move In is primarily about what home means—and where home is. Eleanor doesn't want to move into the duplex; she wants to go back to her "real" (former) home. But what she learns is that her home is where her family is—and more importantly, her home is always with God. Secondarily the book is about friendship and what it means to be a friend. Owen comes to see that being friends doesn't mean giving in to the other person all the time, especially when they ask you to do something you shouldn't; and sometimes friendship just means comforting your friend when she is sad.
Q: What was your inspiration for this book?
A: I traveled in Costa Rica years ago and loved the country so much that I wanted one of the characters to be from there (hence, Eleanor's dad is from Costa Rica, and her grandparents still live there).
Another inspiration for this book: some amazing sibling books I've read over the years, especially those by Beverly Cleary (the Ramona books, for example), Edward Eager, and E. Nesbit. In all cases, the siblings love each other, but they become exasperated sometimes with each other, and they bicker on occasion. To me, these books reflect the childhood I remember with my sisters.
Q: What do you hope readers will learn or discover from reading your book?
A: I hope they'll take great pleasure in reading. I hope, secondarily, that they'll be encouraged to consider the meanings of home and family.
Q: What sets Owen and Eleanor Move In apart from other chapter books for ages 5-9?
A: The story is about Christian kids in Christian families, and it's 1) funny and 2) not preachy.
To learn more or to purchase the book, click here.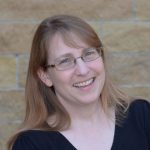 In addition to the Owen and Eleanor series, H.M. Bouwman writes middle grade historical fantasy, including The Remarkable & Very True Story of Lucy & Snowcap (2008) and A Crack in the Sea (2017). She is also an associate professor of English at the University of St. Thomas, a homeschooling mom, a member of Hamline United Methodist Church, and a martial artist. You can learn more about H.M. Bouwman here.