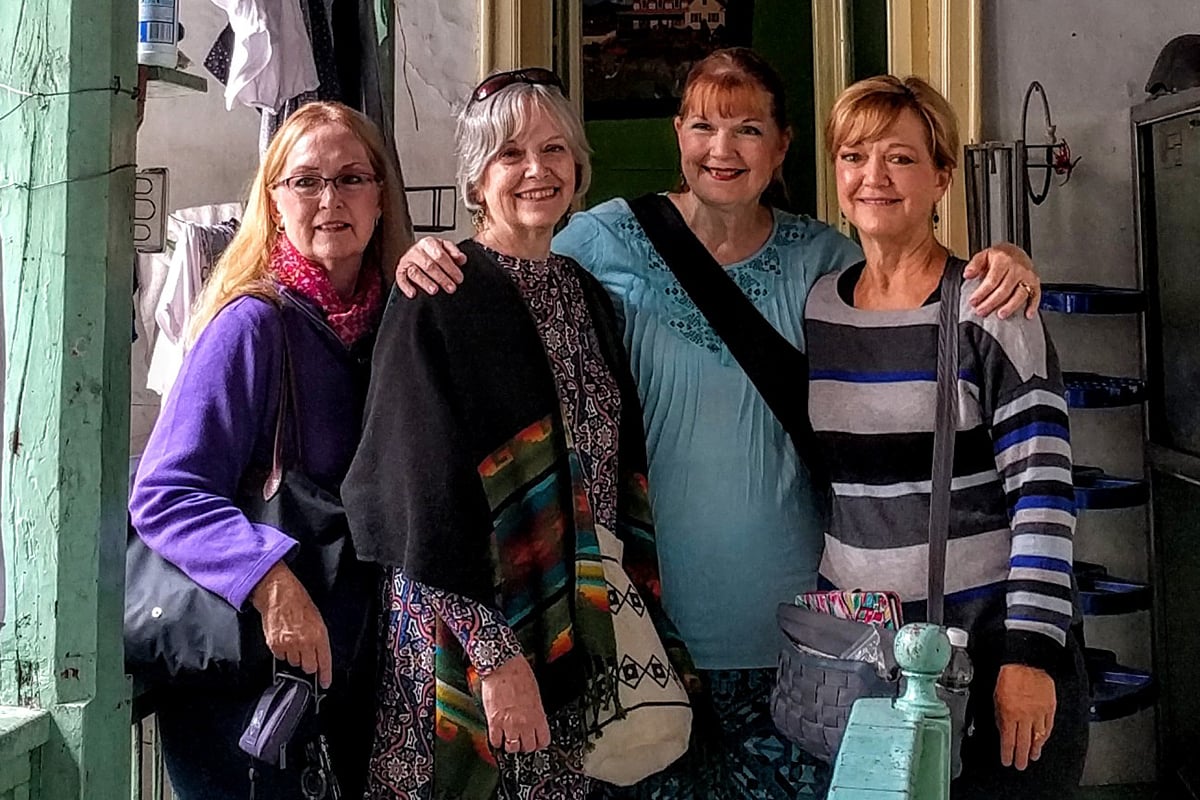 Photo: Ruth and her sisters at their family's first house in Colombia
Written by Ruth Goring, author of Adriana's Angels
I am a missionary kid, and I grew up in a complicated country, Colombia. My childhood life was idyllic: my siblings and I studied at home and had lots of free time for reading, playing, exploring. And sometimes it was terrifying: we lived in remote towns in the south of the country, subject to tropical diseases and far from good hospitals, and at times one or another of us came close to death.
Then when I was twelve, as we picked up and moved north so my parents could launch a new ministry in Medellín, a large and modern city, my father learned that he was on a hit list of the FARC guerrillas, who were gaining strength in the south.
We all survived, and my parents stayed in Medellín until they retired in 1994. But except for my brother Tim, my siblings and I never went back to the south. We were told it was much too dangerous.
Happily, however, in 2016 Colombia's government signed a peace treaty with the FARC, and both sides have been moving steadily forward in implementing its provisions. And so in August 2017, more than fifty years after we moved away, four siblings and I, along with a couple of Colombian friends, returned to those southern areas where we lived as children. Facebook had helped us reconnect with old family friends, and we planned a glorious round of visits.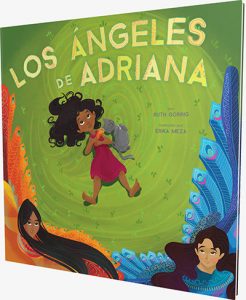 I went to Colombia loaded with copies of the Spanish version of Adriana's Angels! One of my sisters had said, "It would be so great if you could take copies to give away there." Learning of this desire, Sparkhouse Family graciously moved up the printing date, and friends and family responded generously to a fundraiser that allowed me to order and take sixty copies.
It was a beautiful, unforgettable trip. Within the country I traveled mostly by bus with an old friend, so my eyes feasted on the green Andes mountains day by day. And conversations with this friend and several others were deeply moving. I learned that two sisters who lived with my family for periods of time in childhood and adolescence were essentially being rescued from slavery. My sisters and I had no idea at the time—D. and O. were just our friends and playmates. I heard other stories of pain and resilience, and I gained a new awe regarding my parents' ministry. They died, respectively, in 2000 and 2010, but they were with us in spirit every day as we spoke with people whose lives they had touched.
Los ángeles de Adriana (the Spanish edition of Adriana's Angels) was received with great joy, especially by folks who minister to displaced children. (Over the years Colombia's war has produced the highest number of internally displaced people [IDPs] in the world—some seven million.) My daughter Claire, whom I mentioned in my earlier post, is a missionary in Bogotá with such children! And now that I'm back in Chicago, I have copies to give to refugee families who are my friends here. I'll raise funds again, this time to give the book to refugee resettlement agencies.
Jesus was a refugee, as so many Colombians are, whether they're IDPs or have had to flee the country altogether like Adriana and her family. In telling our family's story here, I've realized that we too, despite our relative privilege, suffered a degree of painful displacement. We all need the ministrations of angels, God's messengers, reminding us that in the midst of all our journeys we have a secure home in the great love of God.
Ruth Goring grew up in a large, lively missionary family in Colombia. In recent years she has provided accompaniment and advocacy to peace communities in that country. Currently she serves on the board of Colombia Vive Chicago. She has published two books of poetry, Soap Is Political (Glass Lyre) and Yellow Doors (WordFarm), and several Bible study guides, including Heart Renewal (WaterBrook) and Singleness (InterVarsity Press). Ruth is a senior manuscript editor at University of Chicago Press and teaches in the Graham School's editing certificate program. You can learn more about Ruth and her book at www.RuthGoringBooks.com.