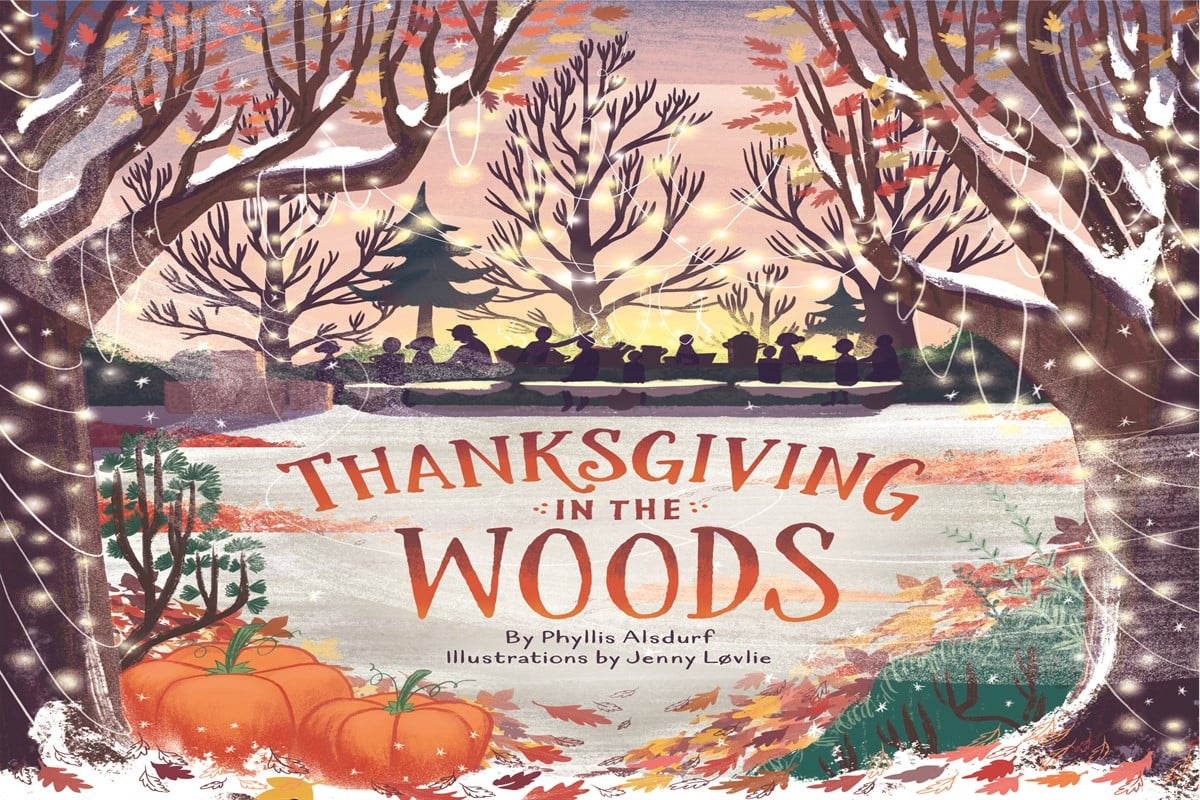 Written by Phyllis Alsdurf and illustrated by Jenny Løvlie, Thanksgiving in the Woods is based on the true story of a family in upstate New York who has hosted an outdoor Thanksgiving celebration in the woods on their farm for more than twenty years. Everyone brings something to share and the day is spent feasting, enjoying roaring bonfires, drinking hot cider, and singing along to a wide variety of musicians. Told from the perspective of a young boy, this cozy, warmhearted picture book celebrates simplicity, inclusion, humility, and gratitude.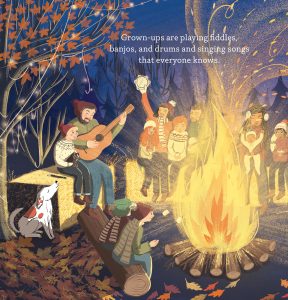 Praise for Thanksgiving in the Woods:
"A heart-warming autobiographical story of the kind of Thanksgiving that families and the planet can share with equal pleasure. Sure to find a home on every Thanksgiving-lover's holiday shelf." -Jane Yolen, author of Owl Moon and the How Do Dinosaurs series
Thanksgiving in the Woods is available today! To shop now, click here.
The slideshow below includes photos from the last decade of the actual "Thanksgiving in the Woods" that still takes place every year. The event draws a large crowd of people of all backgrounds and nationalities.
[embed]https://www.youtube.com/watch?v=hJqSlafPLUA&feature=youtu.be[/embed]
About the Author
Phyllis Alsdurf grew up on a Southern Minnesota dairy farm where one of her chores was to run down the lane and bring the cows up to the barn for milking. In addition to Thanksgiving in the Woods, she is the author of It's Milking Time (Random House, 2012). Phyllis is a former journalism and creative writing professor at Bethel University and lives in the Twin Cities with her husband, Jim, and miniature Golden Doodle, Lloyd.