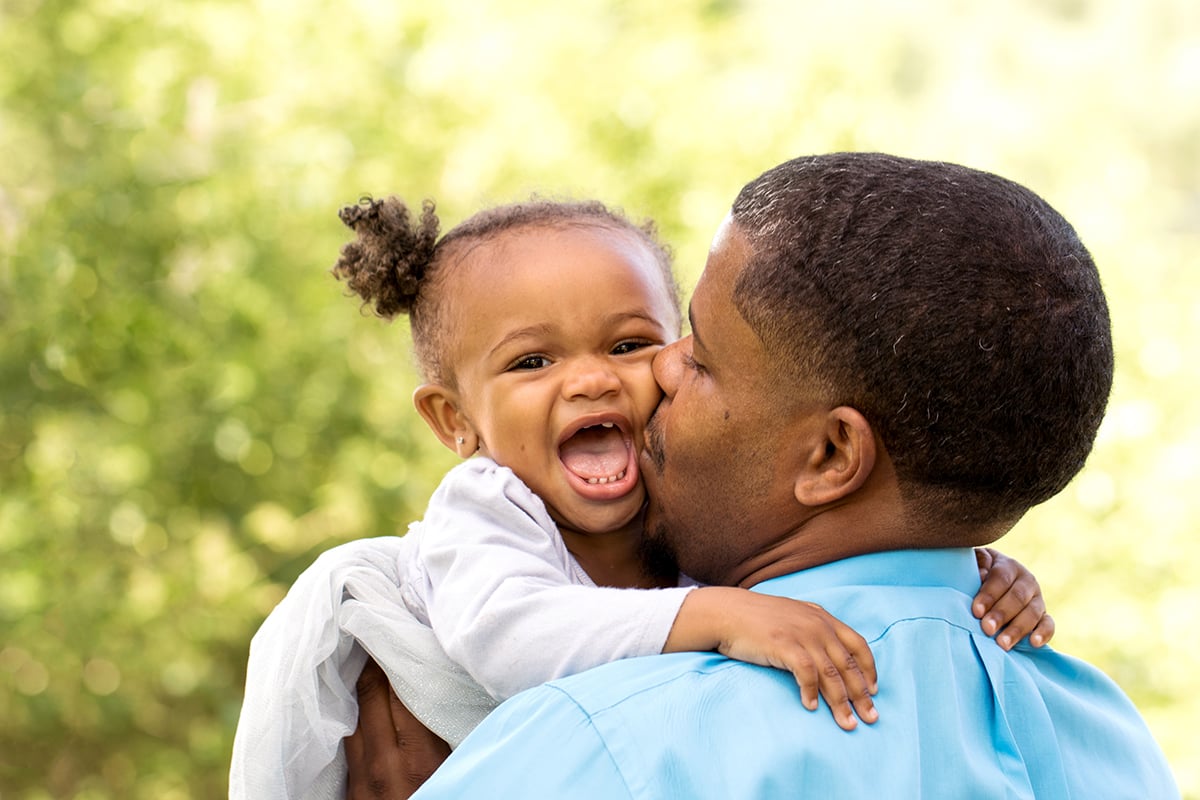 Even if your little one isn't counting to ten just yet, try this simple counting game to connect number recognition and a sense of love and safety. As you count, add a simple gesture to reinforce the idea and make this a fun routine.
One God who loves you (point to your child's heart)
Two arms to hold on tight (hold out your arms)
Three hugs to say hello (hug each other three times)
Four kisses to say I love you (give your child four kisses and have them kiss you back!)
Five senses we use to explore (name the five senses as you point to your child's ears, eyes, nose, mouth, and hands)
Six giggles to make us smile (laugh six times; stop at six if you can!)
Seven friends we know by name (have your child name 7 people they know as you count on your fingers)
Eight favorite games to play (list favorite activities as you count on your fingers)
Nine words in our favorite song (sing the first nine words of a favorite song, counting on your fingers as you go)
Ten fingers to tickle your tummy (count your fingers, then tickle your child gently)
Every good and perfect gift is from above, coming down from the Father of the heavenly lights, who does not change like shifting shadows. –James 1:17
This blog content is from the "Growing in Faith" section of the Frolic Family Newsletter, a monthly newsletter for families of children from birth to age 5. To receive content specific to your child's age, sign up for FREE!
Originally Published 8/10/2017