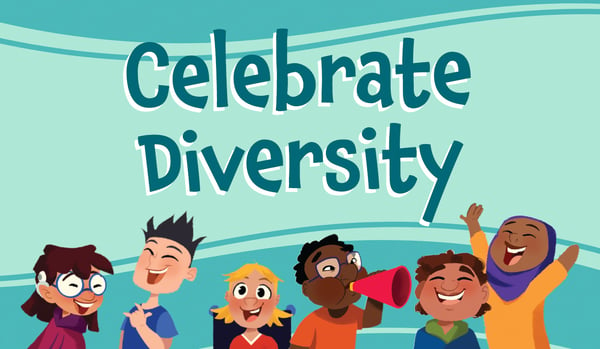 We are each called to lead change and fight for justice. This important work starts in our homes and immediate community. Picture books can be helpful tools for sparking conversations with kids about race and diversity. Below are books that celebrate diversity and recognize the things that make us unique and special.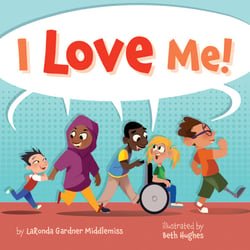 LaRonda Gardner Middlemiss
"I was teaching my son to say and sign (using American Sign Language [ASL]) I love you, but instead he would say I love me. Those words stayed with me. And I began to think about how important it is to teach kids to love themselves, as they are, before society and outside influences start telling them they aren't good enough." – LaRonda Gardner Middlemiss on the inspiration behind I Love Me!
I Love Me! is a celebration of all body types, ethnicities, abilities and disabilities, and physical features, and it teaches all kids they have many, many reasons to love themselves.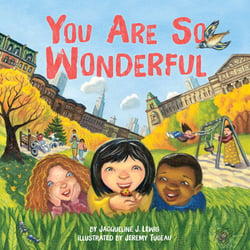 From your nose to your toes and your chin to your grin, God made you special, wonderful, and perfectly you. You Are So Wonderful features a diverse cast of kids enjoying life in New York City's Central Park, and it celebrates and affirms that every child is unique and deeply loved by God.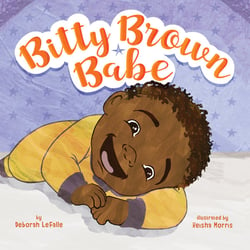 Deborah LeFalle
When a new baby enters the family, it is cause for great celebration. Bitty Brown Babe compares a baby's precious features to items in nature—a nose as soft as a rose, cheeks as chubby as chickadees, and hair as curly as sheep's wool.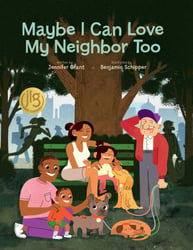 Maybe I Can Love My Neighbor Too
We are called to love all of our neighbors, regardless of our differences. How do we instill this value in our children? Maybe I Can Love My Neighbor Too inspires kids to find new ways to care for the people in their community. A companion bingo board offers kids tangible ways they can show love to the people around them.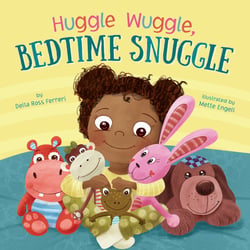 Huggle Wuggle, Bedtime Snuggle
We've all been there––it's time to calm down and get ready for bed, then chaos erupts! Huggle Wuggle, Bedtime Snuggle is a silly-sweet board book about a father and daughter that will inspire all families to bring fun into the bedtime routine.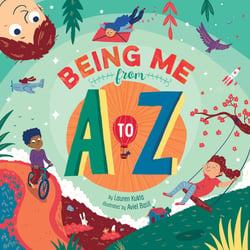 How can we teach our kids to live adventurously, bravely, and compassionately? Being Me from A to Z uses the 26 letters of the alphabet to inspire kids to love themselves, be kind to others, and care for the world around them. It's as easy as ABC!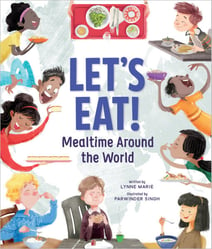 One way to celebrate our differences is to learn about the cultures and traditions of people all over the world. Let's Eat! introduces kids to cultures and food from 13 countries, including Nigeria, Peru, Pakistan, and more. It's the perfect way to travel without leaving the comfort of home! Our companion recipe sheet has three kid-friendly recipes to help kids learn to cook three different foods featured in the book.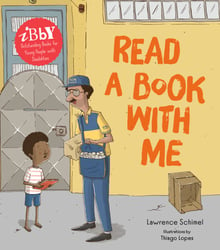 Antonio wants someone to read with him, but nobody seems to have any time––not his mom, not their neighbor, and not any of his friends on the street. It's only when he looks in an unexpected place that he discovers the perfect reading partner, and a chance to make a new friend. Read a Book with Me is a celebration of the power of stories and communities.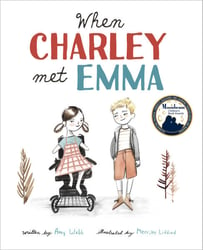 When Charley goes to the playground and sees Emma, a girl with limb differences who gets around in a wheelchair, he doesn't know how to react at first. But after he and Emma start talking, he learns that different isn't bad, sad, or strange––different is just different, and different is great! When Charley Met Emma will help kids think about disability, kindness, and how to behave when they meet someone who is different from them.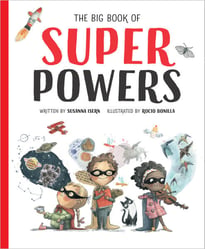 Superheroes have superpowers, abilities like strength or invisibility or flight. But did you know that ordinary kids have superpowers too? From dancing to reading to persistence and optimism, The Big Book of Superpowers will inspire all kids to look inside and celebrate their own special ability that enables them to make a difference in the world.