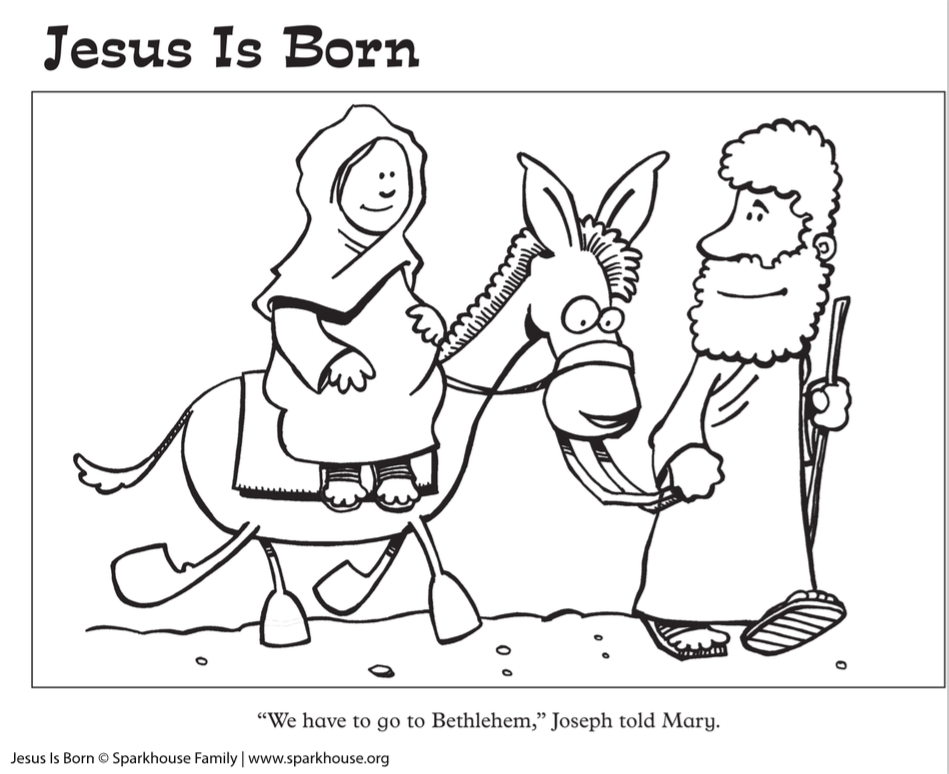 Each week leading up to Christmas, we've been sharing coloring pages inspired by the Spark Story Bible's telling of Christ's birth.
This week, we add "Jesus Is Born"--a coloring sheet which features Joseph and Mary, as depicted in Luke 2:1-5.
Learn more about the Spark Story Bible here.
Download Here
You can also download last week's page, "Angels Visit," here. And check out the coloring page from Week 1, John the Baptist Proclaims Jesus' Coming, here.
Originally Published 12/15/2015