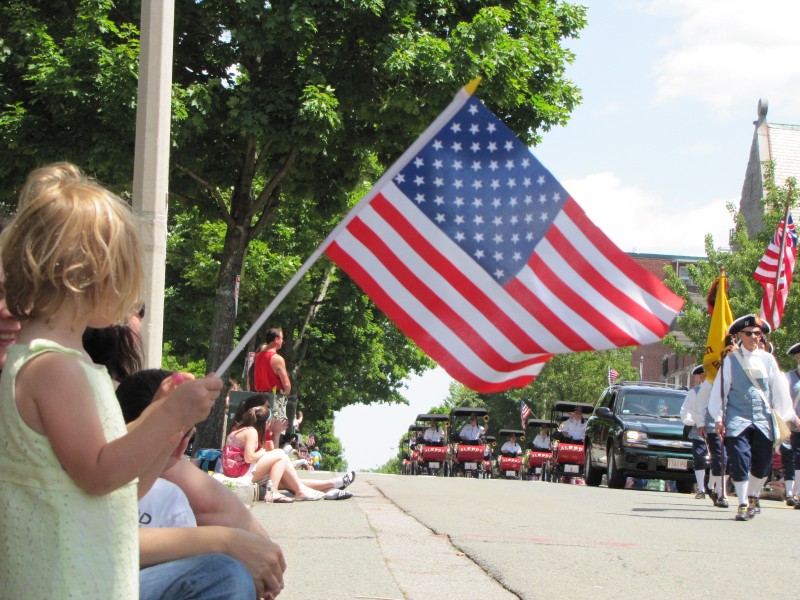 Age Appropriate Ways to Honor Memorial Day With Children
Memorial Day is a holiday that brings to mind barbecues, sprinklers in the front yard, and parades. It's a kick off to summer and time off from work! But, while enjoying all the fun there is to be had this Memorial Day, it's also important to remember what sets it apart from other holidays. The "reason for the season", you might say. Memorial Day is a time to honor the brave men and women of our armed forces and remember those who have died. And you can share the spirit of this holiday with your family with some of the suggestions bellow:
Parade - A Memorial Day parade is a great activity for the whole family. Be sure to point out the members of the armed services marching in the parade to your children. Explain to the younger ones what that means, in terms they'll understand. It's a great opportunity to talk about how our country's soldiers help and protect us, even if they don't know us (Which can be a pretty big concept for a little kid.). And seeing these brave men and women in your own town goes a long way to making it clear to your children that the people we remember on Memorial Day come from our communities. So head out to the parade and cheer them on!
USO Care Packages - Taking care of our deployed soldiers as a great, tangible way for your family to feel connected to our service men and women. Care packages for soldiers who are a long way from home help show how much we care and appreciate their service. You don't need to know a soldier ahead of time to send them a care package; families can "adopt" soldiers through different programs that may be found online. You can choose a program where your family puts together care packages themselves or contribute to a service that will put the packages together on your behalf. Official sites such as uso.org is a great place to start looking.
Volunteering - Sometimes the best way to honor the sacrifice of men and women who have served our country is by volunteering to help. You can begin by seeing if your town has its own form of giving back to veterans. Whether it is a VA Hospitals, outpatient clinics, or national cemeteries, many sites related to the armed services have easy to sign up for volunteer programs. There are opportunities to volunteer that can fit into any family's schedule and websites such as volunteer.va.gov are a great place to start looking!
Not Just One Day A Year - You don't have to do it all in just one day. Memorial Day can also be used as a time to plan and commit to helping at another time in the year. Your family can treat Memorial Day as a chance to plan multiple things throughout the year.
Honoring Memorial Day can seem like a daunting task. So many have given so much for our nation, that doing their memory justice seems an immense job. But remember, your children will take their cues from you. If you show them that commemorating the members of our military who are gone and caring for those who are still with us is something engaging and worth their time, they'll pick up on it.
Photo credit: http://www.osceolagarage.com/wp-content/uploads/2016/05/Memorial-day.jpg
Originally Published 5/25/2017